In the busy world of today, your time is precious and should be saved. There are major home appliances that you should consider investing in because they are powerful time savers. They can rescue you from indulging in mindless home chores and tasks like washing dishes and scrubbing out stains from dirty clothes. The precious minutes you spend filling up ice trays, hanging clothes on lines, and all others add up to reasonable hours that you will not be able to recover. On the other hand, you have a chance to invest more wisely, have your space, and own your dream home, if alone you let the essential appliances do the work for you!
It is impossible to live a normal life in these times without the use of home appliances. These appliances help you perform household chores with ease, hence, buying you more time! Also, using appliances minimizes stress in your daily routine. This article will reveal the most important home appliances you should invest in. 
1. Dishwasher
A dishwasher is with no doubt a lifesaver in various ways as this appliance helps you wash your dishes, pots, cutleries, and other dishwasher-friendly kitchen utensils.
Dishwashers save time and are also user-friendly, as all you need to do is to load up the dishwasher with dishes, add the right detergent, switch it on, and allow this wonderful appliance to do the rest. Hence, a dishwasher is one of the essential appliances you should invest in.
2. Microwave
A microwave is also an essential appliance needed in your home. Microwave ovens are significantly one of the most common appliances found in many homes. But the young and elderly make use of microwaves for reheating their meals or to cook food faster. 
However, microwaves have gone beyond the use of warming meals. They have come to be an essential appliance seen in every home. Some latest features like the convection feature have made the ovens more vast, while others like the speed cook have significantly reduced the normal cooking time.
3. Air Conditioner
Air conditioning in a home has various health and life benefits. A great split air conditioner will filter your air and create a suitable room temperature for your home. It is a great investment if you care about air quality and are prone to allergies.
4. Vacuum Cleaner
Household cleaning might seem off and tiring without a vacuum cleaner. This appliance is essential to have in a home, even in an office, and other various places that are supposed to be cleaned daily due to its vast benefits.
Whether you plan to dust off your carpet or clean some corners of your home, the job will be carried out easier and faster with the help of a vacuum cleaner.
5. Coffee Makers
For coffee-loving individuals who finish several pots in a day, this appliance is for them. This appliance is necessary to have in a home due to its benefits. With this appliance, various settings can regulate the number of cups and brewing capacity, a bean grinder, and a timer to set your morning pot and store when ready. Have a good time enjoying your tasty, hot cup of coffee every morning with the coffee maker.
6. Irons And Cloth Steamers
An iron or a cloth steamer makes you look your smart and best every day. This is why it is an essential appliance you should invest in by providing it for your home. For instance, in times of special events, even casuals and everyday dresses, it is essential to have an iron available.
7. Kitchen Hoods
This appliance is a must-have if you wish to ensure that smoke does not bother your home while you are doing some cooking. There are various kitchen range hoods out there available in the market, so you need to do thorough research to get the best out of a kitchen range hood for your home.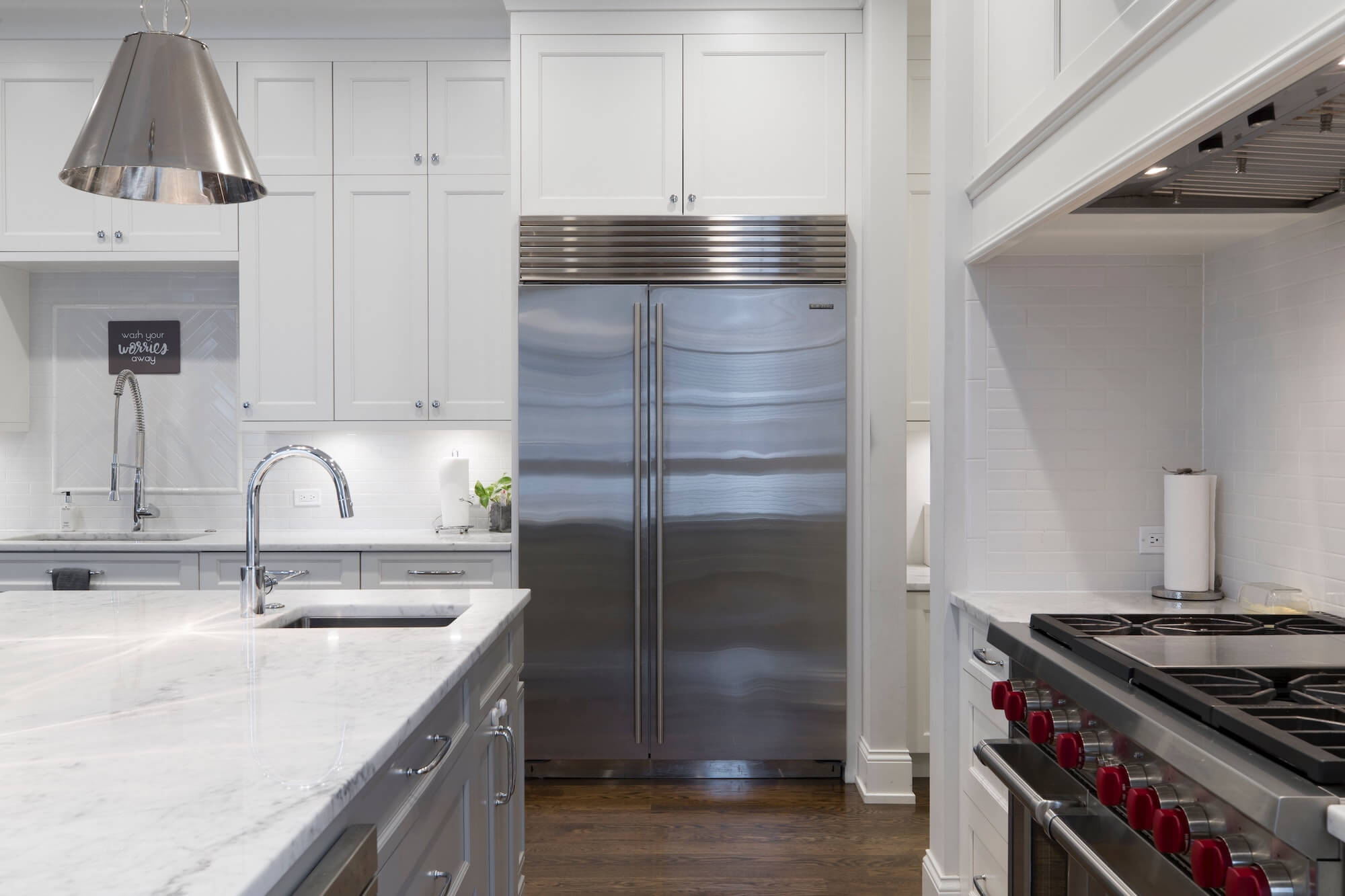 8. Refrigerator
Whether you are into it or not, this appliance is one that you cannot do without in a home. Over time, the refrigerator has upgraded from a standard design. Everyone had almost the same refrigerator in a massive market of different styles, designs, colors, types, all with unique features like TV monitors attached to the doors and some other amazing features.
9. Washing Machine
Washing machines are considered to be the most reliable amongst all other home appliances. In terms of durability, it supersedes all other appliances that are being used in modern homes. The latest washing machine can be considered as a zero maintenance appliance due to its minimal maintenance requirements if it is being used properly. 
Having said all these, you should come to realize that these appliances are worth investing in and save yourself from the stress of household chores. In clear terms, most people may have at least half of the above-listed appliances, but otherwise, endeavor to get them. These are modern times, and one is required to use modern appliances that minimize stress. Invest in home appliances; they're worth it! 
Source: Amazing Architecture
---
For enquiries, product placements, sponsorships, and collaborations, connect with us at hello@takumaku.com. We'd love to hear from you!
---
Our humans need coffee too! Your support is highly appreciated, thank you!