Hotel designers can take bold risks because guests only stay for a few days. These six experts advise taking that strategy and making big choices for the spaces where you spend your most important time.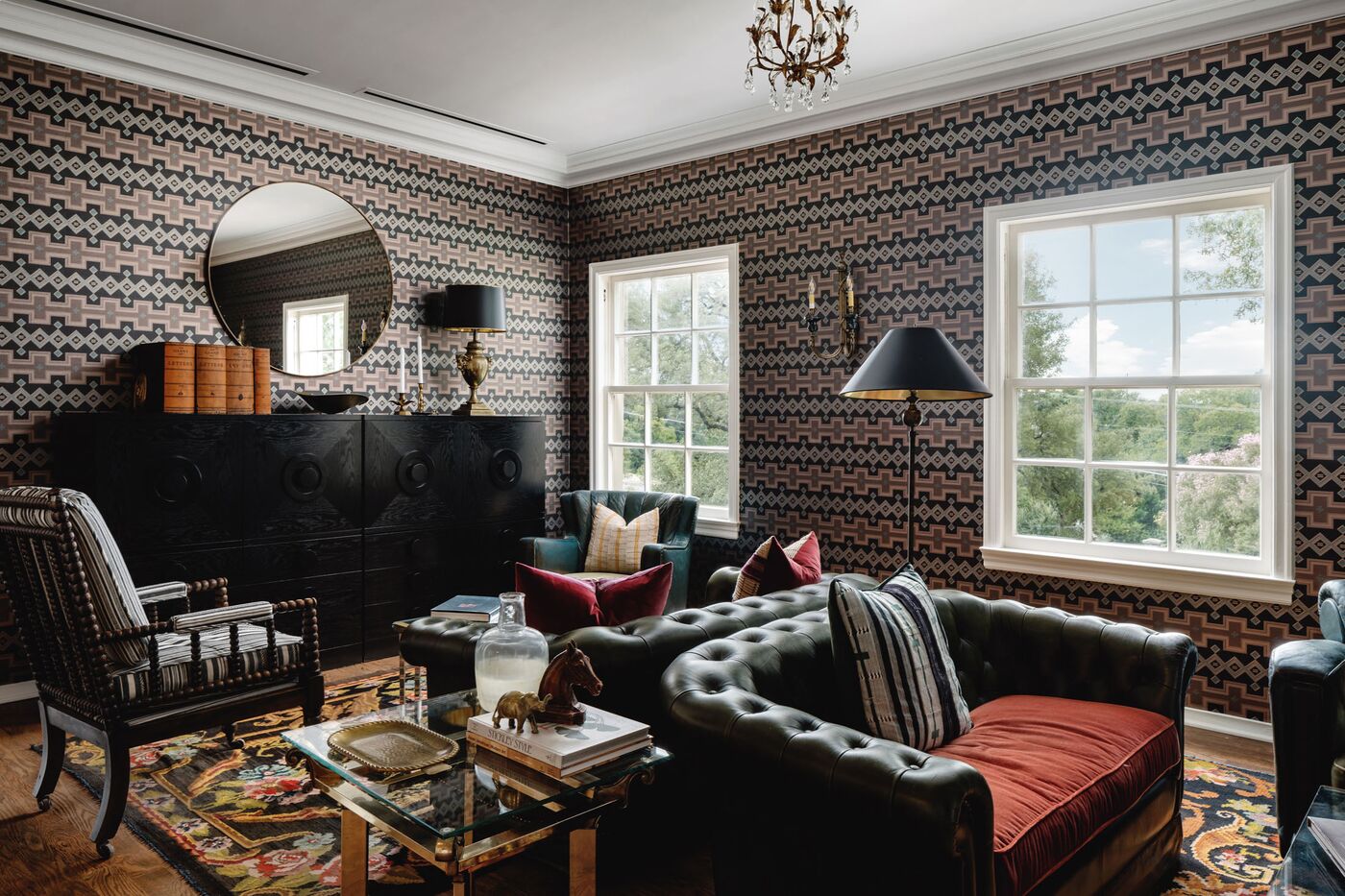 Predictability used to be the most desirable quality in a hotel. Luxury chains promised the same crisp bed linens, sparkling marble bathrooms, and generic artwork whether you were bedding down in Tokyo or Toronto. But no longer: Hotels' calling cards are now more individualistic—and more homey. "The worlds of home and hotel design have completely merged," says Tara Bernerd, a London-based designer whose projects include the Rosewood Munich and Thompson Chicago.
The numbers bear out that claim. A report in July by the Highland Group consulting agency found that the segment comprising boutique hotels, which generally have fewer than 100 rooms and prioritize a personalized experience, is growing much faster than the industry overall and generates more revenue per available room than traditional hotels.
There are major differences between designing a hotel of 200 rooms and designing your house, which has just a few, but the biggest is that a home can use more delicate materials. "In a commercial environment, you have to make sure everything can withstand a lot of wear and tear," says London-based architect and designer Martin Brudnizki, who has Eden Rock St Barths and Pendry West Hollywood on his résumé. On the flip side, the average hotel stay is between two and three nights, so he feels free to make bolder choices. "You can always be more experimental because people are only there for a short time."
That more audacious approach, says San Francisco-bred designer Ken Fulk, is precisely the reason that many of his private clients are inspired by their favorite getaways. "Hotels—the good ones, anyway—are transportive places that imprint on our memories. And for many of us, we want to bring that feeling home," he says. "There's magic in those special spaces, and it's no longer outside the realm of possibility to live that way every day."
We talked to six designers about their latest hotel projects and their tips for achieving a similar style at home.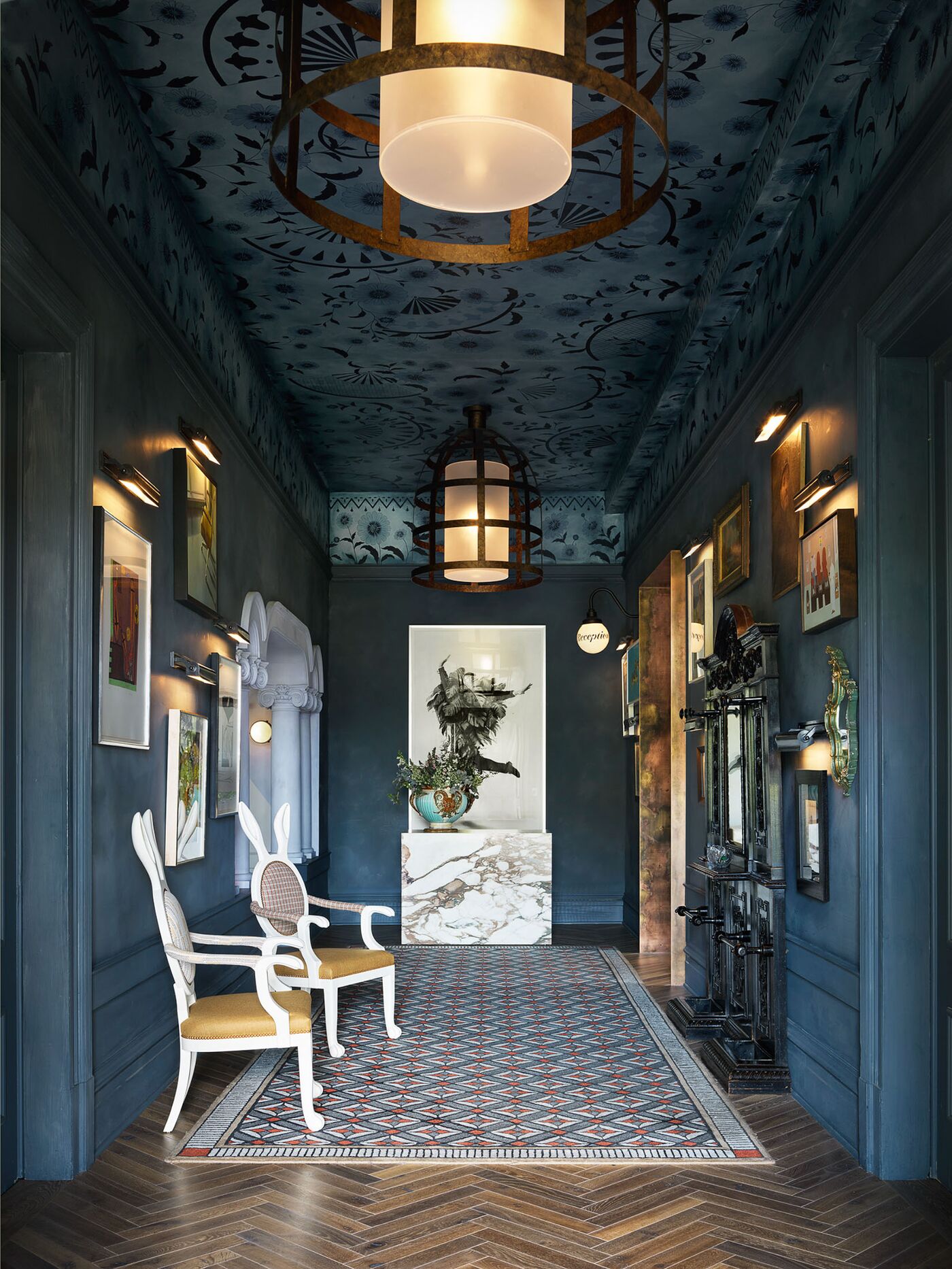 MAKE AN OPENING STATEMENT
Designer Jay Jeffers first dipped a toe into the hospitality world when he became co-owner of the 19th-century Madrona hotel in Sonoma, Calif., which reopened in April. He treated its entryway like one of his residential projects: with an abundance of color and details. "In many ways, the entryway is the most important space in a hotel or a home, because it's your first impression," he says.
That meant a gallery-style collection of artworks and a hand-painted mural over a slate-blue base paired with a graphic rug—a wall-to-wall, top-to-bottom look he'd replicate in almost any home. "People tend to go minimal in hallways, but you can be bolder because they are circulation areas," he says. "You don't spend a lot of time in them, so why not take some risks?"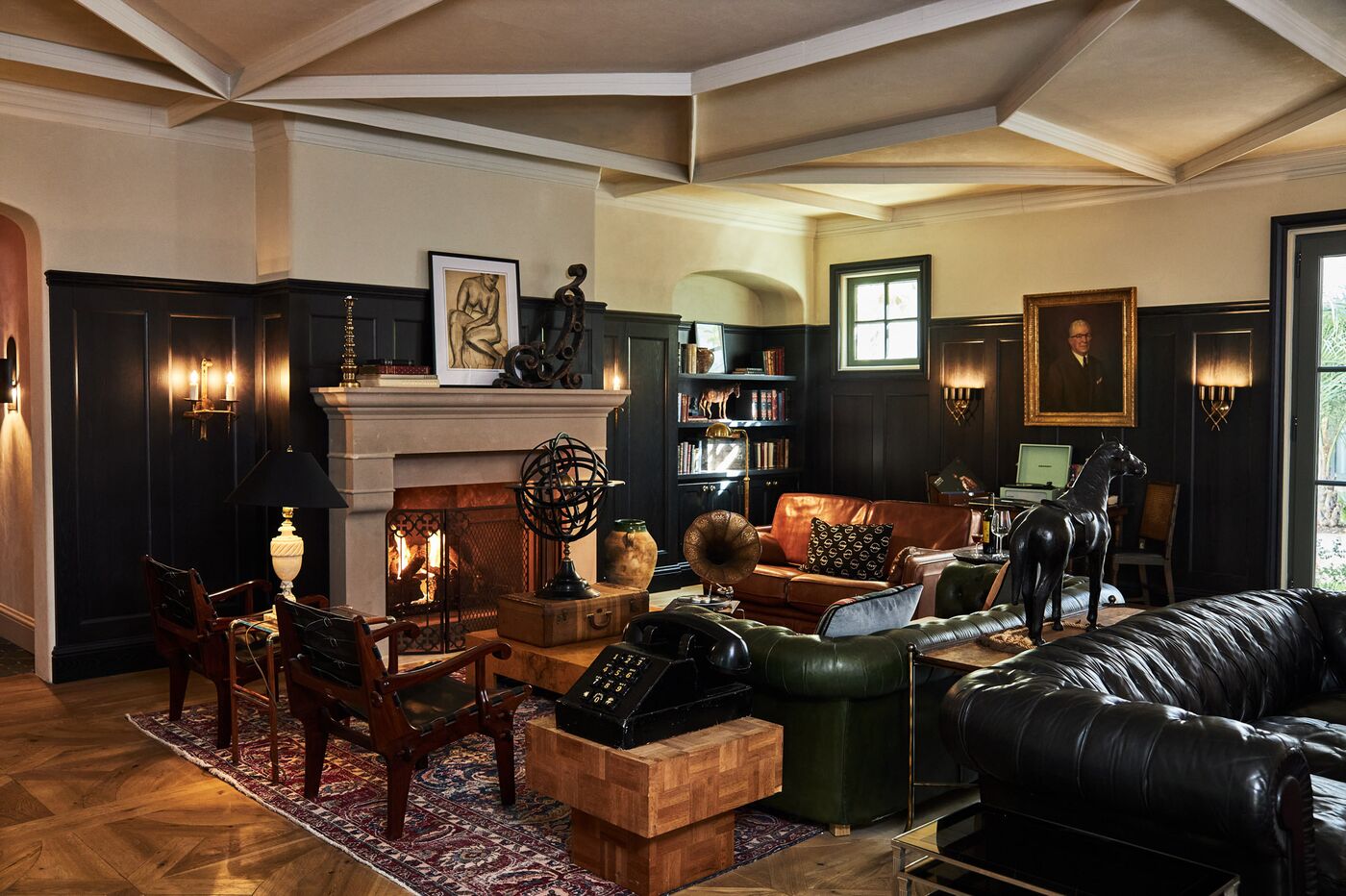 ADD ANTIQUES WITHOUT LOOKING ANCIENT
For his renovation of the Commodore Perry Estate, an Auberge resort, in Austin, Fulk found inspiration at Texas' Original Round Top Antiques Fair. "I love antiques because they imbue a character and a sense of history in every project," he says. "And, frankly, there is something nice about not creating more stuff."
But the designer admits flea markets can be daunting. He suggests first putting "in words what you are aspiring to for your space, like a movie script. Then come armed with a list of items you need." Although the list is meant to be a framework, it shouldn't be thought of as a strict guideline. "Finding something you never expected is part of the fun. After all, who doesn't love a plot twist?"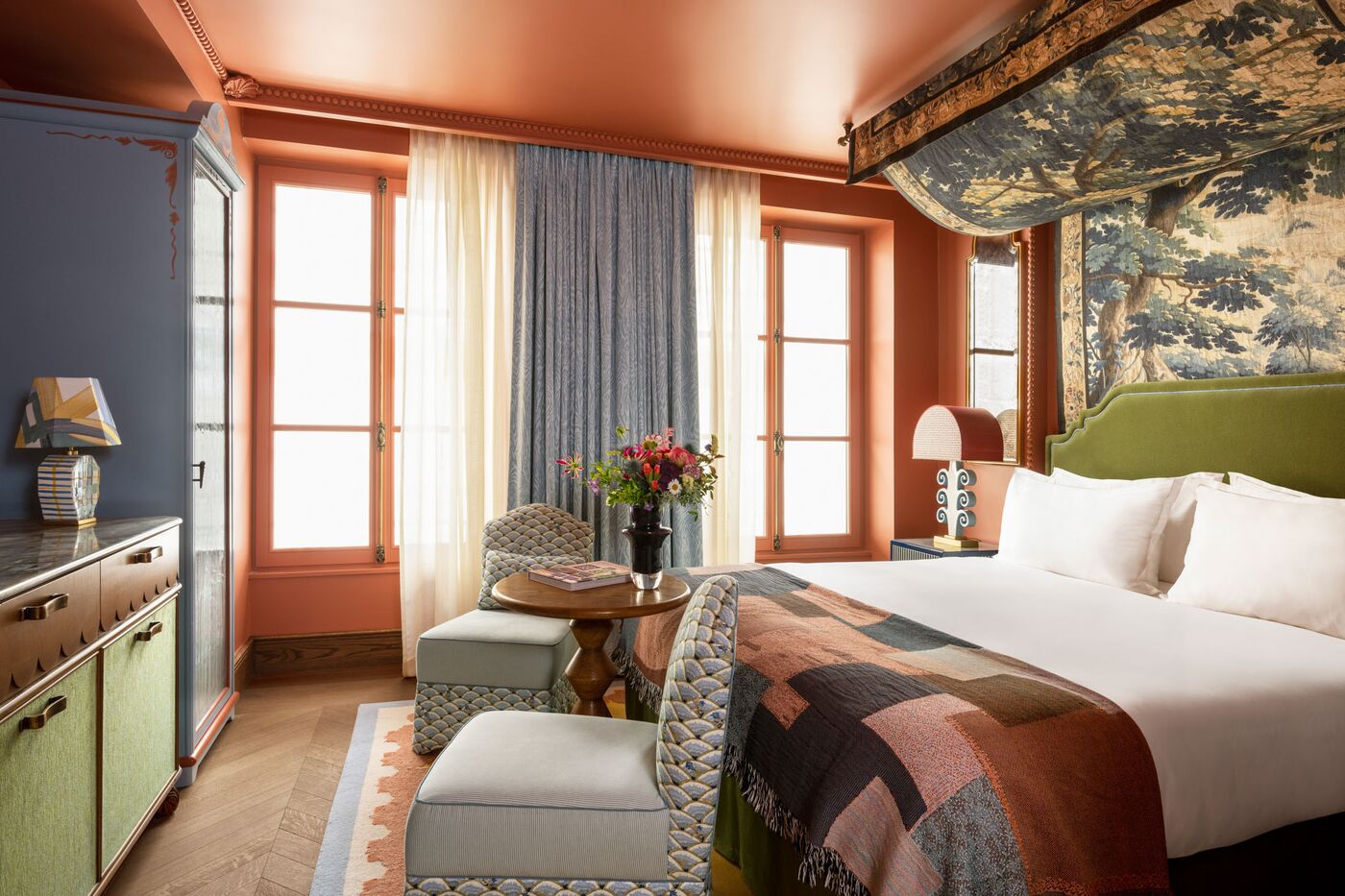 OVERSTUFF SMALL BEDROOMS
The Swedish visionary behind some of the world's most stylish hotels, Brudnizki is not one for subtlety. His new project, Le Grand Mazarin, is housed in an old Parisian aristocratic estate in the Marais. Rather than pare down its pint-size rooms, he filled them with color, texture, and pattern. Tapestries drape over beds like royal canopies, bunches of patterned curtains layer over vibrant walls, and graphic throws add tiers of texture.
"You can make up for a lack of space with a lot of atmosphere and design detail," he says.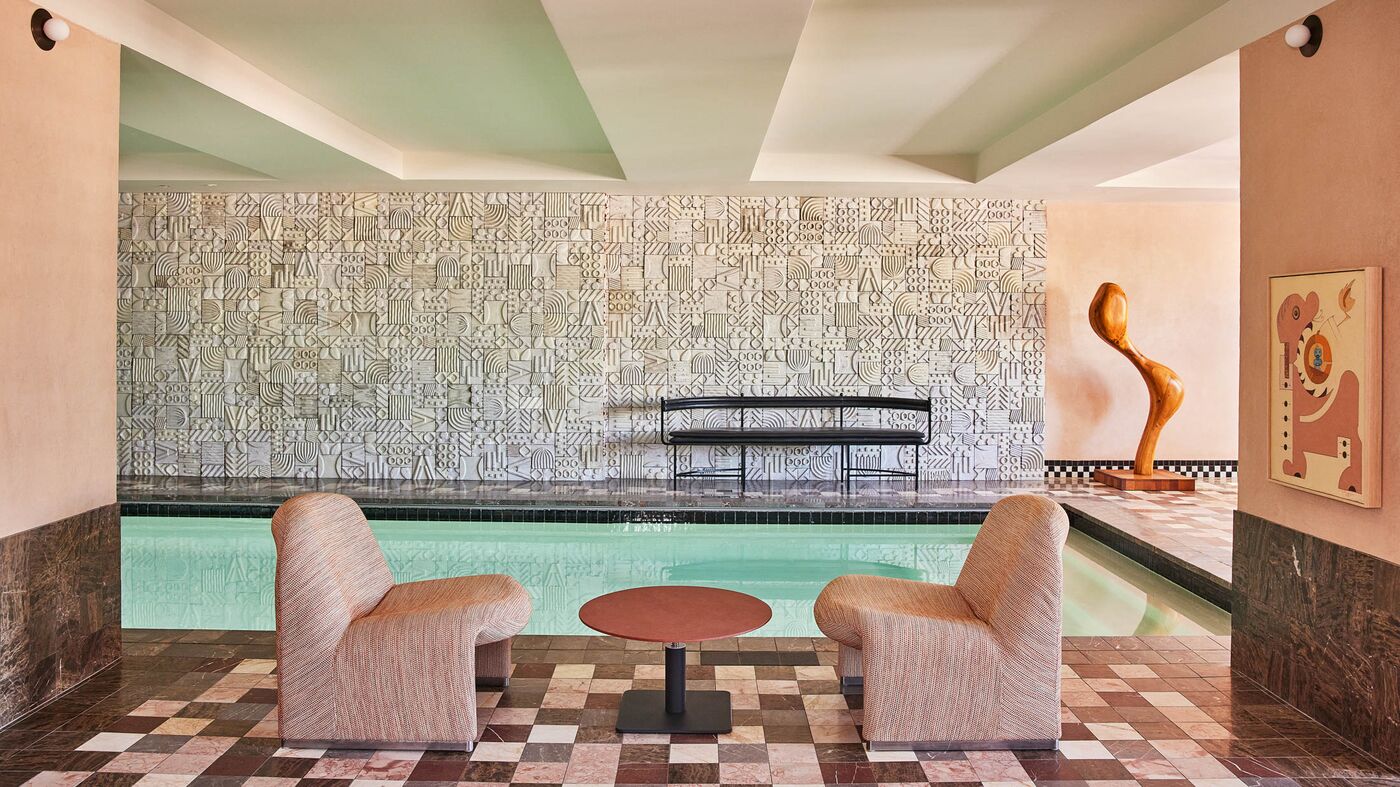 MISMATCHED CAN BE WELL MATCHED
At Downtown L.A. Proper's new location, layers upon layers of pattern and color— a Kelly Wearstler trademark—are everywhere: checkered ceramics over tiled tables; sofas upholstered in mix-and-match fabrics and topped with striped pillows; beds dressed in no fewer than four different linen styles. Worrying about mismatching, she says, is an outdated concern.
"While patterns and textures might clash at times, if there are uniting elements, such as monochromatic colors or complementary graphic patterns, it's in a good way," she says.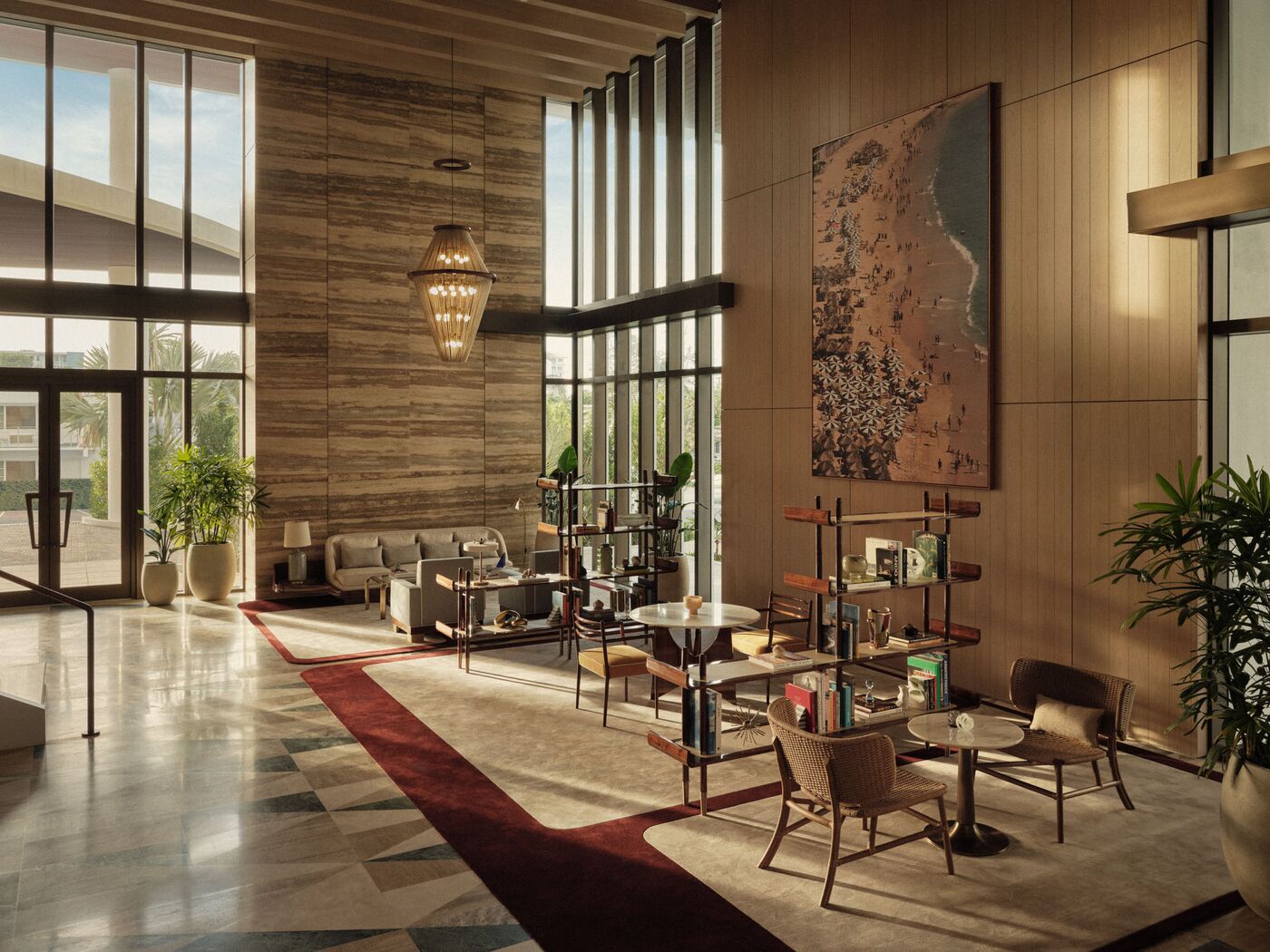 CREATE A VISTA ON THE INSIDE
Bernerd approached the lobby of the Four Seasons Hotel and Residences Fort Lauderdale as she would any living space: by establishing a collection of vignettes, or what she calls vistas. The large lobby was surrounded by floor-to-ceiling windows, so she designed double-sided bookshelves to create clusters—a table for two, a lounge area—without disturbing the open feel.
"I think of rooms like storyboards," she says. "Each vignette that we create has to live on its own, as a lovely little shot." But they also share common threads, whether materials or colors or a recurring detail like gold or oak.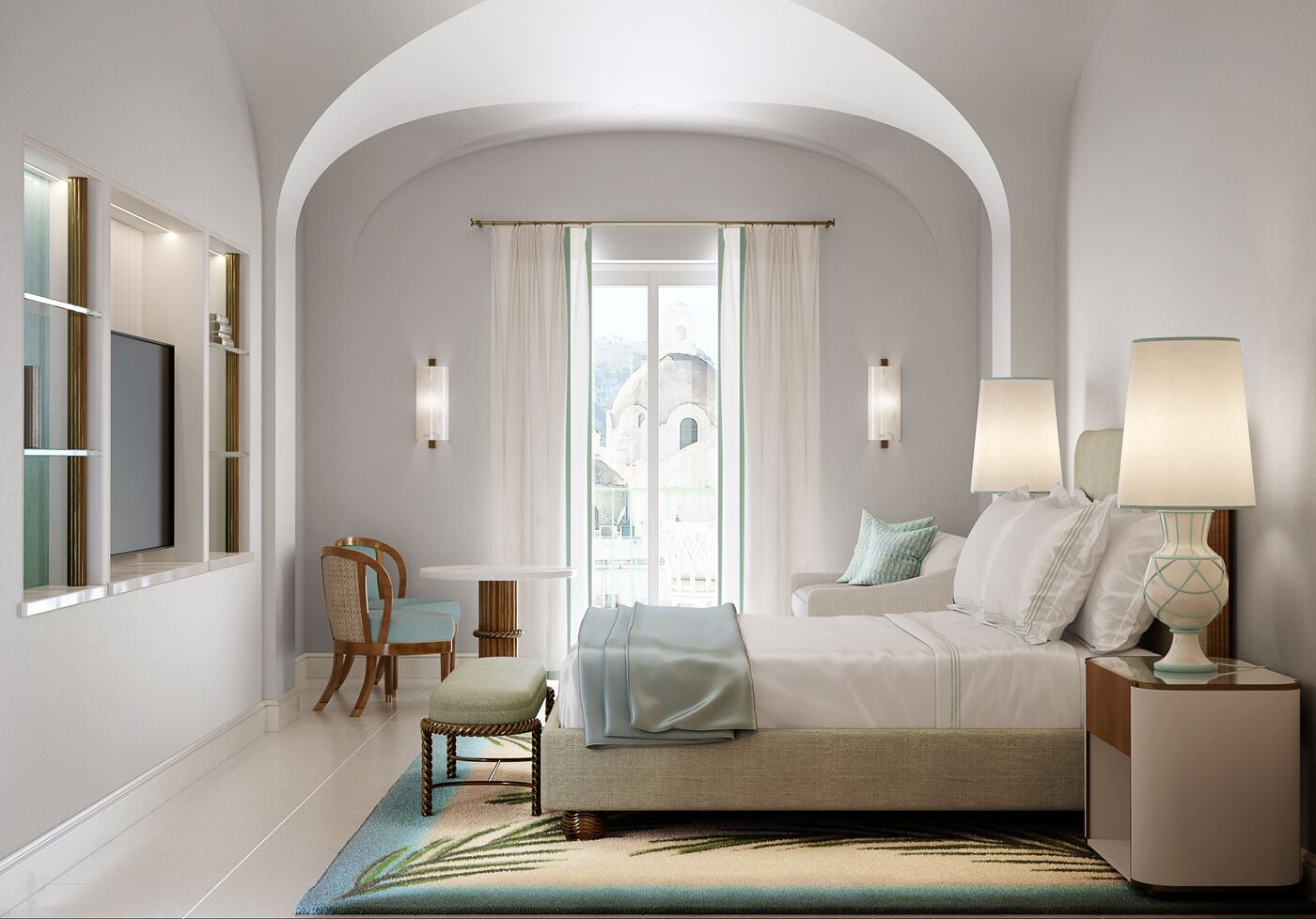 PUT WHITES IN THE RIGHT LIGHT
For his renovation of Capri's 200-year-old Hotel La Palma, Francis Sultana leaned in to the isle's whitewashed look, but picking the right shade proved an enormous task. "They all come with different warmth and coolness and can look different every hour of the day and every day of the year," he says. Sultana suggests taping swatches or spot-painting on different walls to monitor the change over a few days.
"Look for a shade that's not stark white," he says. "The total absence of color is not calming at all." But a white that's pearl or grayish, or with a stone or beige tint, "creates an elegant bedroom no matter your style."
---
For enquiries, product placements, sponsorships, and collaborations, connect with us at hello@takumaku.com. We'd love to hear from you!
---
Our humans need coffee too! Your support is highly appreciated, thank you!