A task worth tackling.
Tidying up can sometimes feel like a monumental task, especially if organising doesn't come naturally to you. However, it's a task worth tackling, especially as clutter is detrimental to our mental health, reduces our ability to relax, and hinders productivity – not to mention it being an eyesore. Even the most organised amongst us could do with a thorough clear out.
To help you on your organisation journey, home interiors brand, Tall Boy, has partnered with Interiors Therapist, Suzanne Roynon, to define five different personality types and how they should best tackle clutter.
1. How to declutter if you're a 'sentimentalist'
Sentimentalists feel a deep connection to their belongings and can't let go of anything they associate with someone they love. From childhood trophies and holiday souvenirs to drawings brought home from school, a sentimentalist holds dear anything they link with happy memories.
Once a sentimentalist accepts the impact of their clutter on themselves and their family, they'll be ready to deal with it. Avoid harsh timeframes and instead set achievable goals – there's no point piling on the pressure and creating rules that can't be stuck to.
Suzanne explains: 'They believe dealing with clutter is "throwing away" the people they love, so getting annoyed with their inability to part with anything isn't going to solve the problem. It's often easiest and quickest to have someone detached from the family to support the sentimentalist one-to-one throughout the project.'
Creating a 'treasure box' is a good way of hanging onto some special physical mementoes. Dedicate some time to this – it's important not to rush this process – and select the best, happiest, and most inspiring memories to keep safely tucked away. Whatever doesn't make the cut can be sold, donated or recycled.
2. How to declutter if you're an 'evader'
Evaders really hate clutter but are so used to seeing it that they absolve themselves of dealing with it. Usually, the clutter is due to kids, partners and personal circumstances. No matter what they do, the mess keeps coming back.
Suzanne says: 'The best way to manage the situation is to empower the evader to deal with the stuff they do have control over whilst treating the possessions of others with respect.'
The best course of action is for evaders to focus on their own possessions and space, instead of worrying about that of others. Once this is sorted, they begin to feel better about themselves and less stressed about the clutter of family members. Interestingly, this often results in a snowball effect among other members of the household, who then start decluttering too.
3. How to declutter if you're a 'materialist'
Possessions and security are linked for the materialist. Having worked hard for their money, they hate to see any of it wasted by getting rid of pricey purchases – especially if it was a significant investment for them when they bought it.
Suzanne suggests getting the materialist to acknowledge the value of their item at the time of purchase and asking them whether they would pay the same to replace it with an identical item now.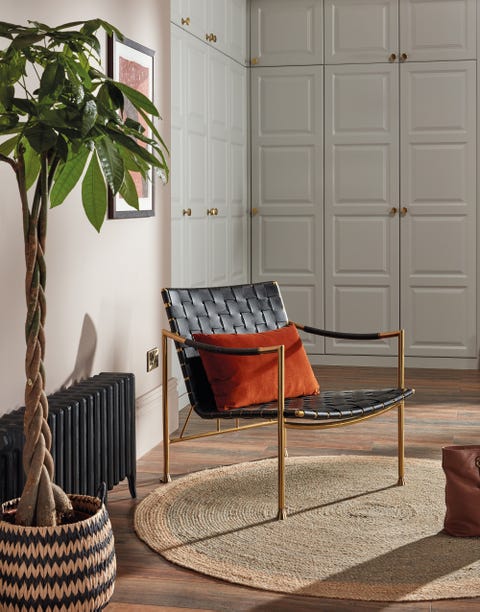 She also suggests: 'For someone paying rent or a mortgage, calculating the cost per cubic metre of storing obsolete possessions can be all it takes to change perspective.
'It's not so effective if someone owns a home outright. In this situation, ask them to describe their dream home and what they would take with them if they moved. No one imagines a beautiful new home filled with clutter so it's a great way to let go of anything which doesn't fit their lifestyle now or in the future.'
4. How to declutter if you're a 'habit-keeper'
The most prolific habit-keepers are people born in the baby boom period that followed World War II – otherwise known as 'boomers'. Having grown up with either restrictions or rationing, they're known for hanging on to things for as long as possible, 'just in case'.
The result is sheds, garages, and attics filled to the brim with hoarded items that are now either beyond repair or obsolete. Think out of date technology, assorted bike parts, and children's toys from generations that have long since grown up.
To help a habit-keeper declutter, patience is the best policy – they're not in any rush and you shouldn't be either. Respect the fact that everything they have saved has been kept with the best intentions and the outlook of an entirely different generation. Ease the pressure with the help of a practical yet patient family member or friend.
Suzanne recommends getting them to question their need for the clutter: 'The questions to ask are: When did you last use it? When do you think you might need to use it? Shall we let it go? It can be an emotional process, but ultimately a huge relief.'
5. How to declutter if you're a 'high achiever'
The opposite of most of the other personality types, the high achiever generally won't think twice about letting go of something that has lost its use. This personality type sees their home and lifestyle as a reflection of their success, preferring to hold onto only the things that serve them or that cement their status.
Clutter only arises as an issue if something has gone wrong, in which case the high achiever will cling to the evidence of past triumphs. This could be awards they've won for their work, expensive business suits, and branded items. It might also include boxes of paperwork, notes and documents.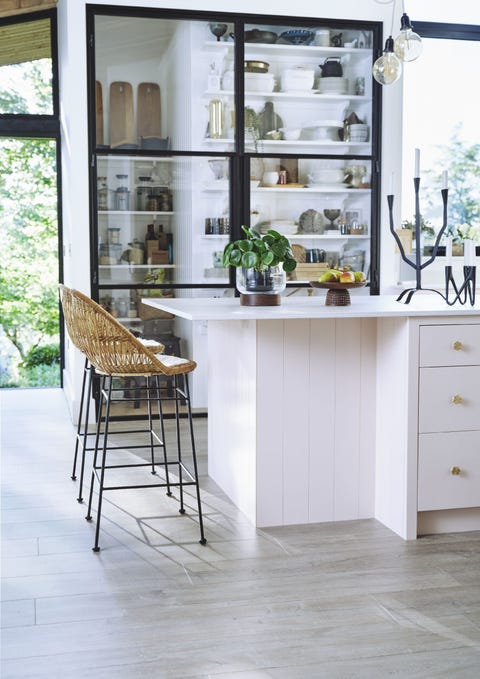 Suzanne says that high achievers can only fix their clutter problem once they've decided they want to come out of their emotional slump. She explains: 'When they are ready, the best method is to set targets with a reward or achievable goal. As they work towards it, the tension lifts and they begin to see themselves differently, allowing new opportunities, people, and success to come into their lives.'
High achievers thrive with organisations and lists, so come up with a plan of action – then stick to it!
Source: House Beautiful
---
For enquiries, product placements, sponsorships, and collaborations, connect with us at hello@takumaku.com. We'd love to hear from you!
---
Our humans need coffee too! Your support is highly appreciated, thank you!