The newest projects in electronics demonstrate that TVs can become a piece of art and function as a natural part of interior design.
For interior designers, there's always been a love/hate relationship with TVs.
Modern homes aren't imaginable without these devices, but successfully incorporating them in an interior can be quite a challenge.
Thankfully, today's range of TVs offers many options for aesthetics and functionality.
While some designers prefer to hide them from the eyes, there are plenty of modern solutions that turn TVs into their own pieces of art.
1. Objet TV by LG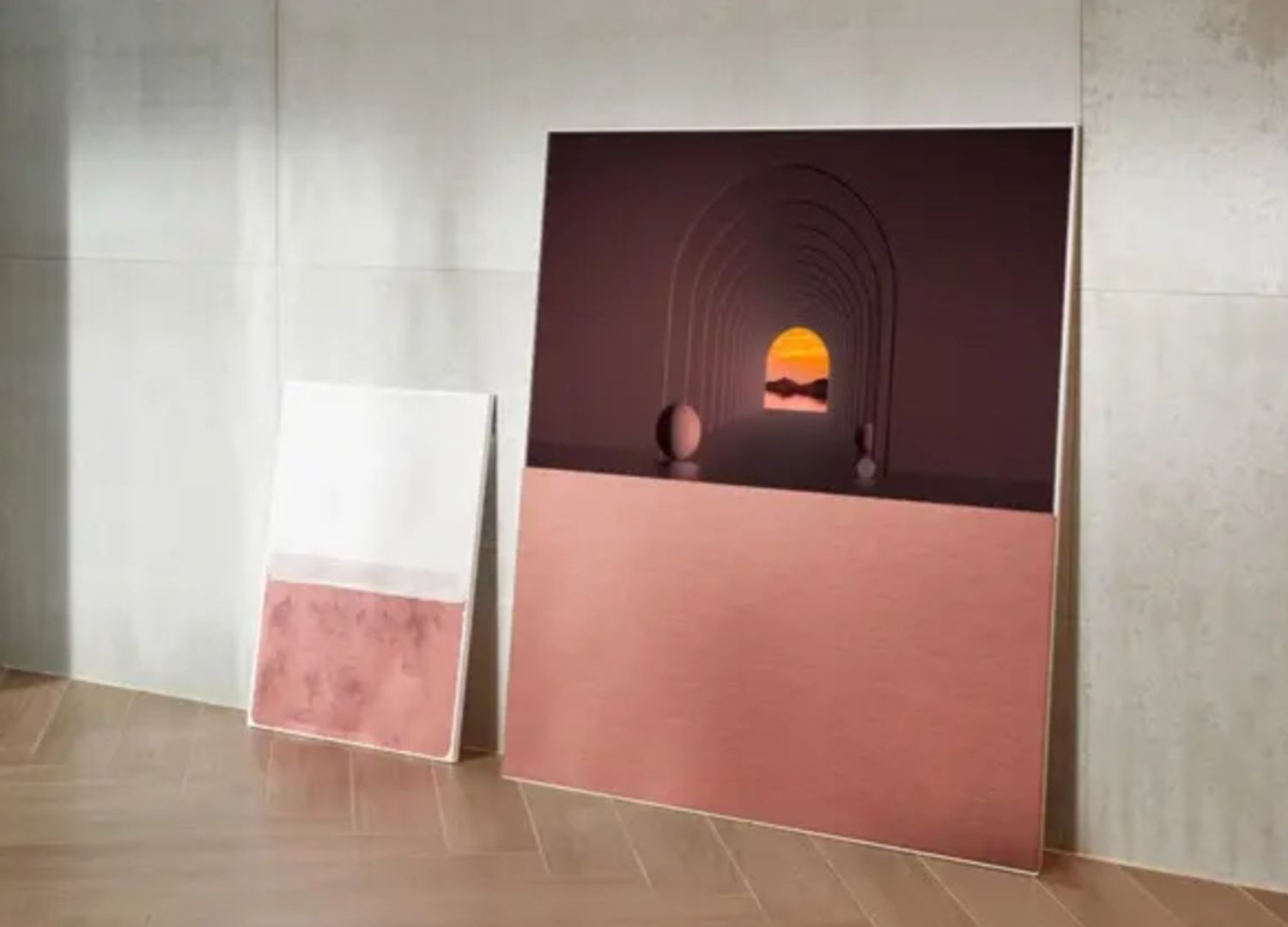 When the house or apartment is a little short on square footage, deciding where to place the TV can be quite a headache.
Luckily, nowadays, there are many creative options available, like the one – offered by LG.
The 65-inch OLED TV resembles a canva, which can be leaned against the wall up to a 5-degree angle.
This TV is literally a piece of art since it looks like the artwork you would see in a gallery.
With an interchangeable fabric cover created by Danish textile designer Kvadrat, it will look great in any modern home.
2. Atelier by Kwanjun Ryu
A hybrid entertainment system that combines high-end audio and TV in one elegant device – this is how you can describe Atelier.
According to the creative mind behind the project, designer Kwanjun Ryu, it is primarily a speaker aimed at the younger generation that doesn't care much about TV.
Atelier is designed to be placed close to the floor and can deliver multi-directional, high-resolution sound that surrounds the user with their favorite tunes.
At the touch of a button, the 32-inch screen automatically flips up to reveal a full HD color screen.
This is great for those who don't want the TV to break up the style of their room. When Atelier is not used in TV mode, there will be no black box to ruin the aesthetic of your interior.
3. Easel by Hyeona Kim & WooSeok Lee
True to its name – with a futuristic and minimalist aesthetic – this OLED display can easily be installed anywhere from indoors to outdoors, turning any space into your own personal cinema.
You can move the unit around your living space by simply assembling the stand.
Easel is the work of Hyeona Kim and WooSeok Lee.
They came up with the innovative idea during the pandemic.
Inspired by the desire to entertain people while everyone was spending time at home, the 43-inch mobile home display system is both functional and beautiful.
Focusing on harmony with the interior and embodying unique technology, its frame is made of aluminum and plastic in three stunning colors – ivory, wintergreen, and graphite.
4. StandbyME TV by LG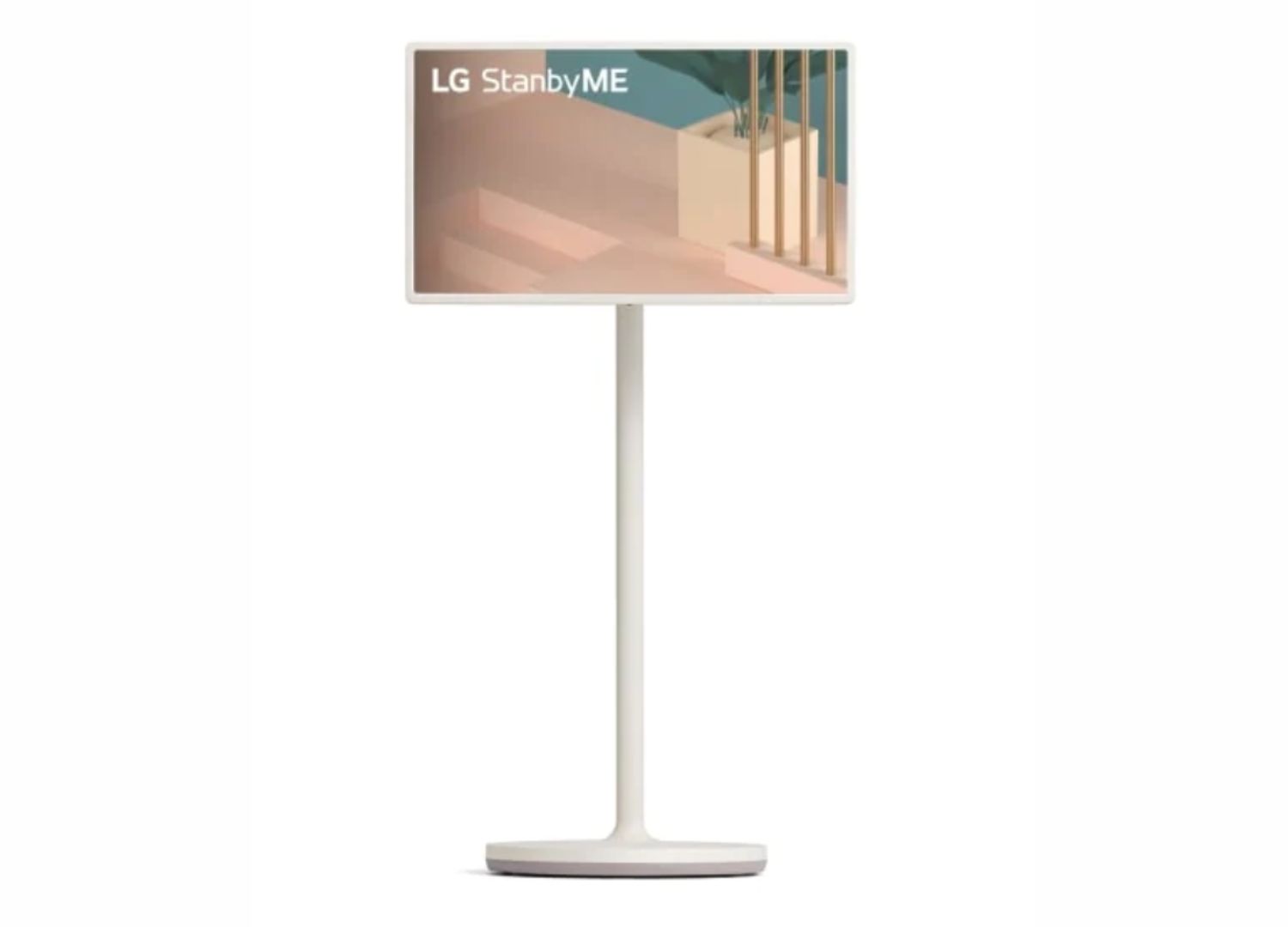 Another take on modern TV concepts is this device by LG, which is unique, thanks to its TV-on-wheels design.
Since it can be easily moved from room to room, it's perfect for a private viewing experience.
The wireless TV set includes a built-in battery and a movable stand. Don't like the stand? No worries! You can also detach the TV screen and use it as a tablet.
5. The Serif by Samsung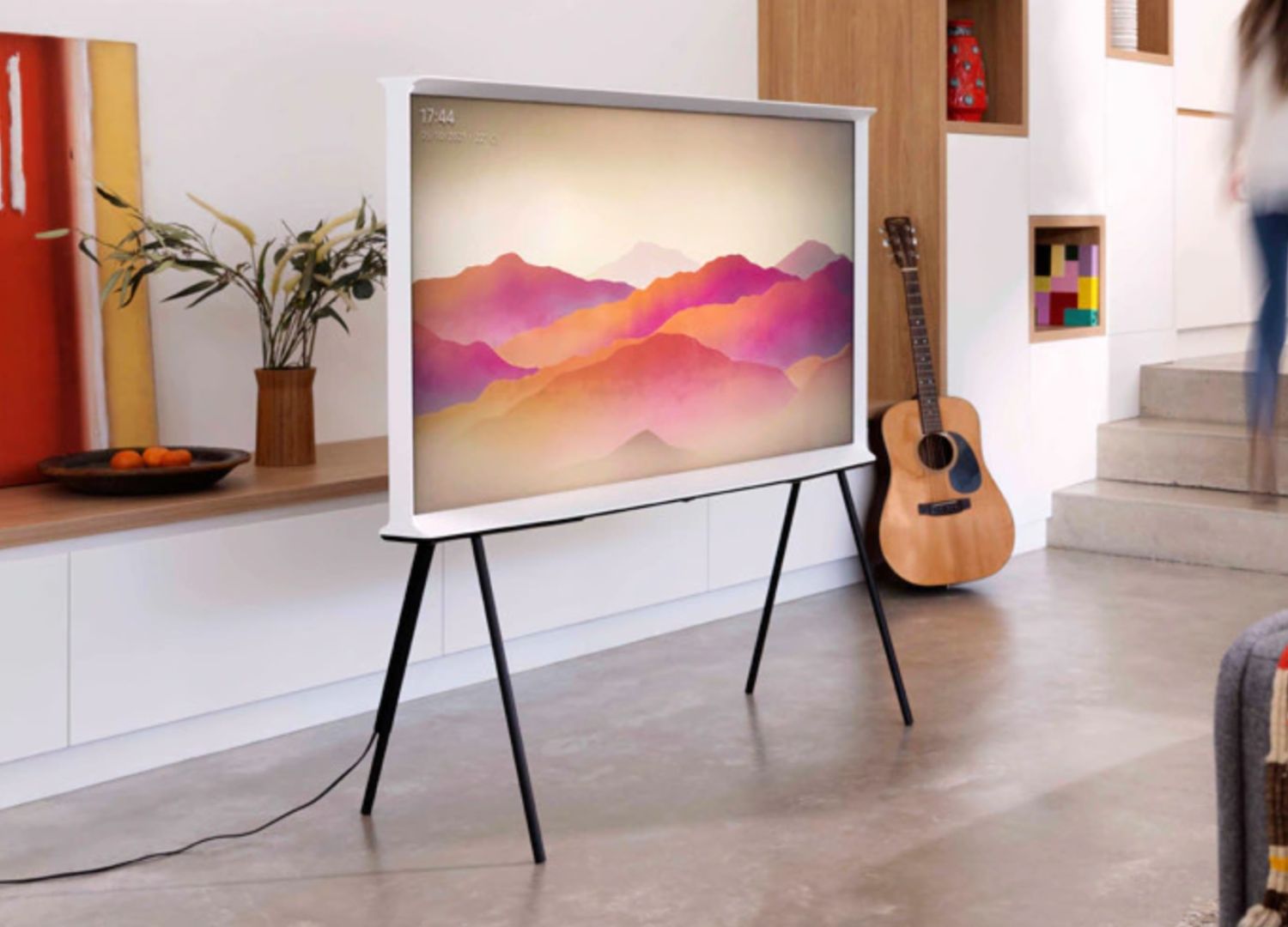 Your TV doesn't have to disappear into your room.
When you choose a design like the Serif, it will become the centerpiece of your interior.
Samsung's creation is made in a way that hides all the cables and connectors in a white chassis.
You can place it on a tabletop or use its set of distinct legs.
6. The Sero by Samsung
In 2020, Samsung introduced the world to the Sero.
The 43-inch 4K TV is unique for its ability to rotate from landscape to portrait mode.
The look is something you won't see from other companies – it really is one-of-a-kind.
Samsung's product is primarily designed to mirror your phone.
So if you are guilty of spending too much time on TikTok and Instagram, perhaps this is the right investment for you.
7. Signature RX by LG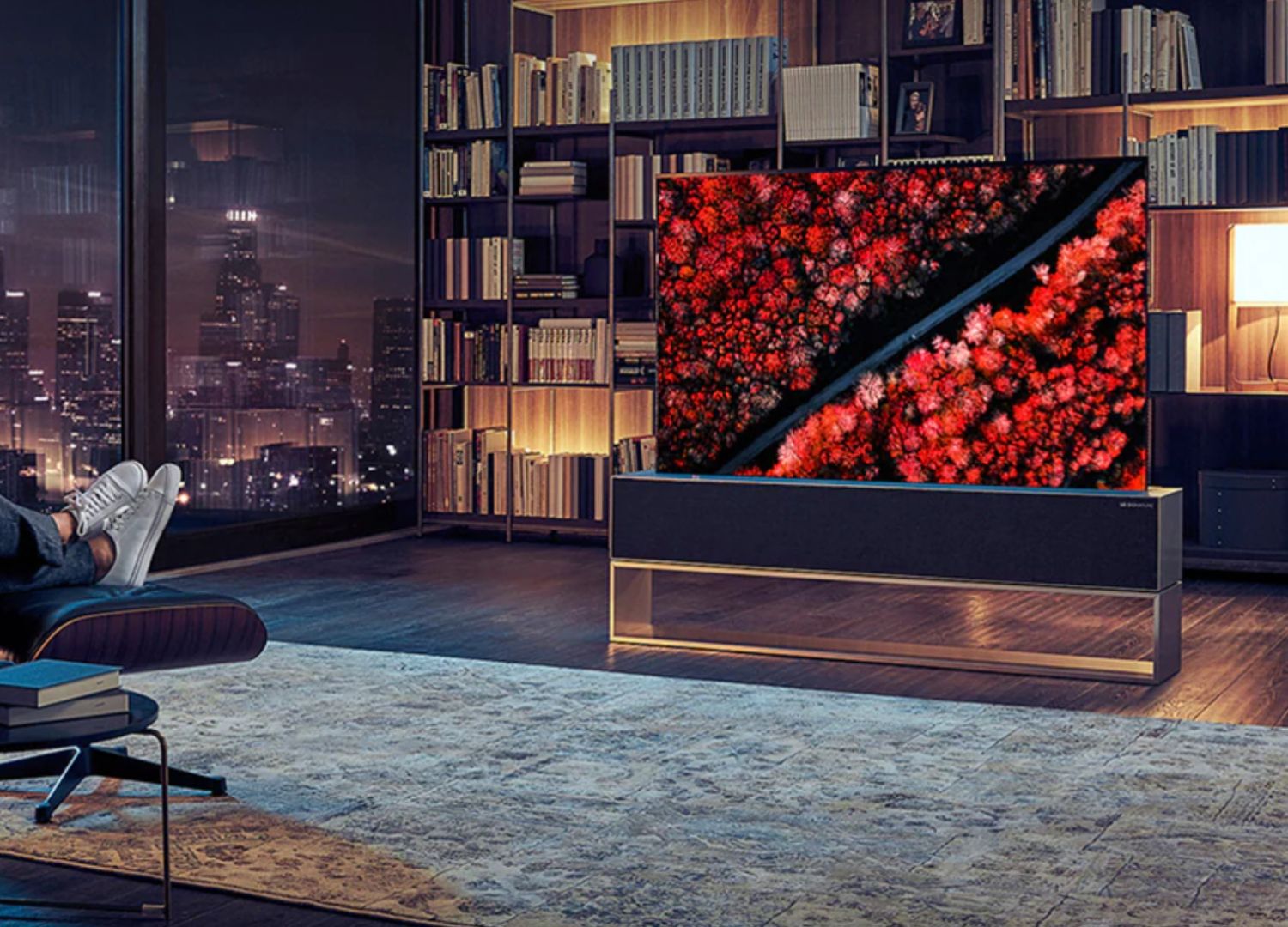 Imagine a screen that rolls up from within its cabinet. Seems like a scene from a sci-fi movie?
Well, LG has managed to come up with a groundbreaking technology that can do exactly that.
With LG Signature RX, they have reimagined what a TV is capable of.
The impressive 65-inch 4K OLED TV can be placed even in locations that normally wouldn't work, like in front of windows.
The image quality is excellent too.
8. Beovision Harmony by Bang & Olufsen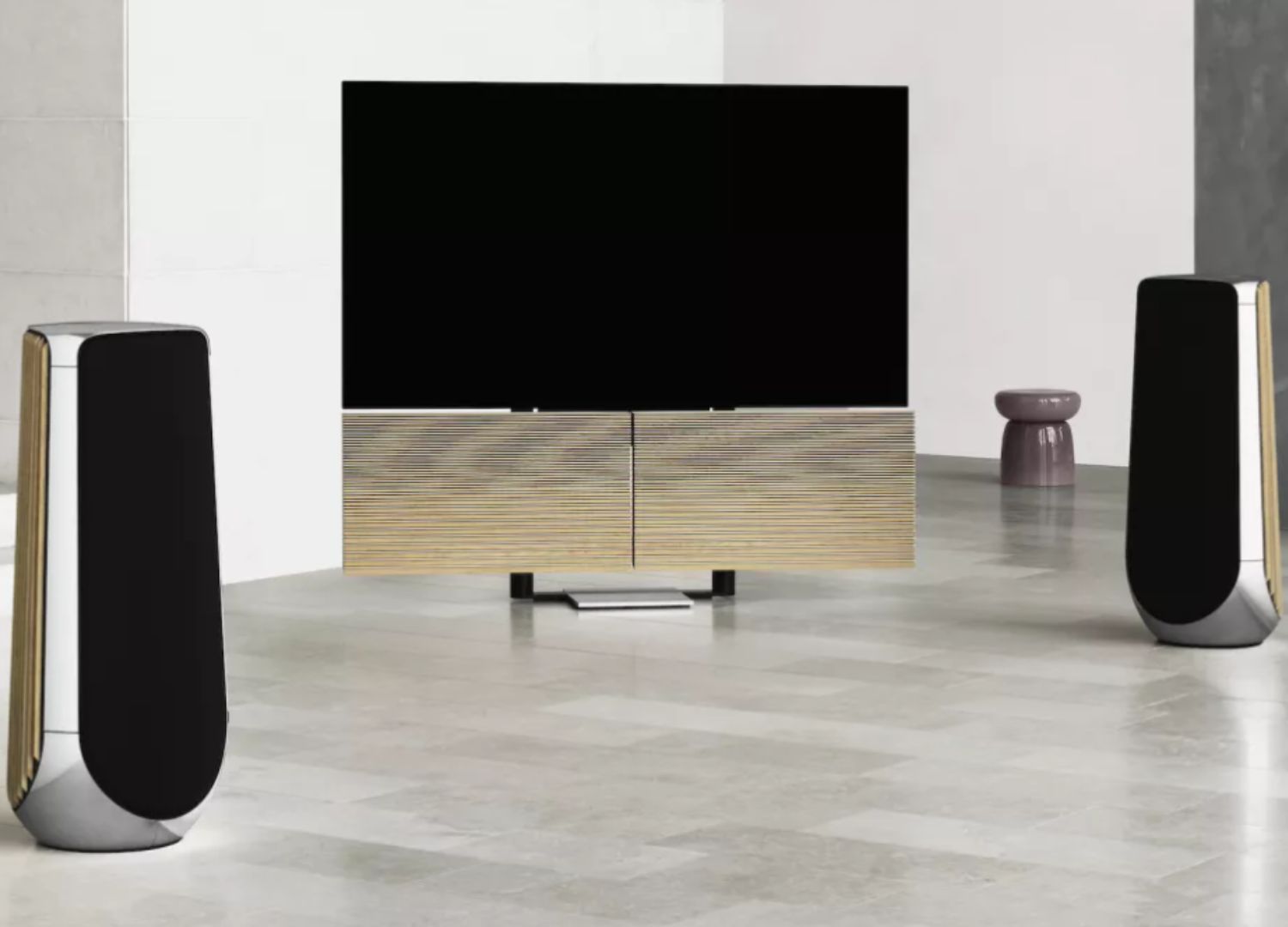 Regardless of whether you choose to place the masterpiece of Bang & Olufsen on the wall or use it free-standing, it will add pure glitz to your home.
Sculpted from wood or fabric and aluminum, this is a TV that certainly catches an eye.
"The powerful speakers glide apart, and the television floats into the space" – Beovision certainly takes luxury TVs to new heights.
9. Vitrine transparent OLED by Panasonic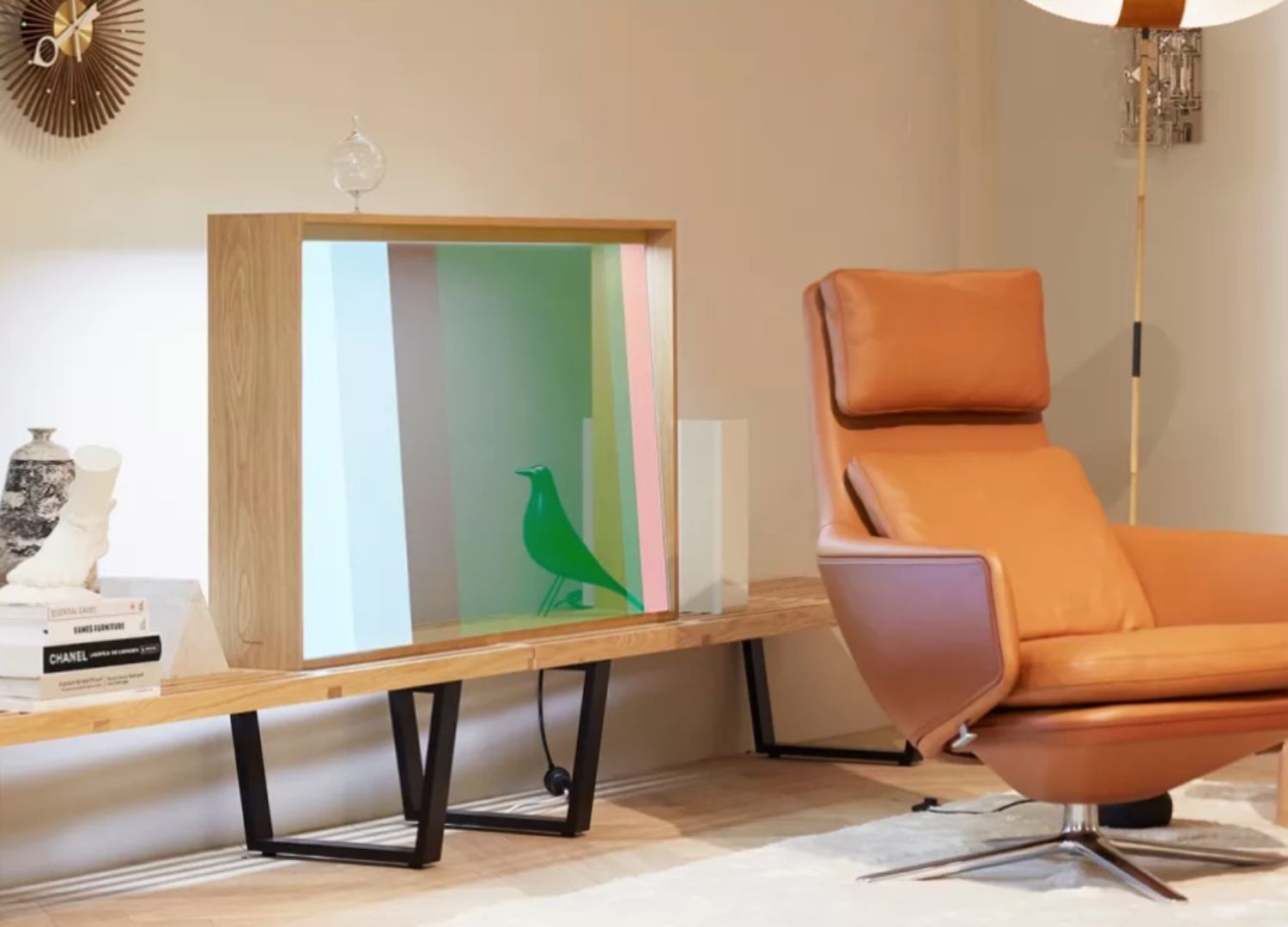 One of the most surprising modern TV concepts is the transparent OLED TV by Panasonic.
Designed by Daniel Rybakken for Vitra and the electronics company, the unique project is a pleasure to look at.
When you first lay your eyes on it, the TV looks like a glass cabinet.
When watching content, the items within the frame seem to fade away.
As Daniel says himself – the model carefully balances between art and design.
10. Mi TV Lux Transparent Edition by Xiaomi
Speaking of transparent TVs, it would be a crime not to mention the beautiful work of Xiaomi.
The device includes a 55-inch screen with a 150000:1 static contrast ratio.
What makes it so impressive is the edge-to-edge transparent display, which, at first glance, looks like a simple glass screen.
In fact, you can even see through to the other side!
End Notes
TV is nowadays the centerpiece of almost every home, a place where friends and family gather to relax after a long day.
Through the years, TV screens have gotten bigger and better. It's difficult to imagine that just a decade ago, flat screens weren't a thing.
In 2022, it's not enough for TVs just to be functional – they must also be elegant. These projects prove that it is possible to make the TV a piece of art.
Source: Designwanted
---
For enquiries, product placements, sponsorships, and collaborations, connect with us at hello@takumaku.com. We'd love to hear from you!
---
Our humans need coffee too! Your support is highly appreciated, thank you!