Architecture is one of the most multidisciplinary fields out there, integrating landscape design, interior design, urban planning, history and philosophy, to name just a few. There is no one way to develop a completely comprehensive architectural education.
Below is a collection of some of the most noteworthy architectural books that have proven to be incredibly useful introductory resources for students and professionals alike.
The most innovative, iconic, and influential products ever designed – from 1663 to the present day
Originating from the highly acclaimed and groundbreaking three-volume Phaidon Design Classics, this new book presents 1,000 of the world's greatest objects in one large-format volume – from everyday items by anonymous creators to lauded pieces by the likes of Charles and Ray Eames, Charlotte Perriand, Dieter Rams, Richard Sapper, Hans J. Wegner, and Florence Knoll.
Carefully revised to bring every detail up to date, and with the addition of 100 new items that highlight designers from a diverse variety of backgrounds (including a greater number of female designers) and products from the last 15 years, this collection of the world's greatest product design is more comprehensive, compelling – and relevant – than ever before.
The book showcases celebrated names alongside the new stars of modern design, including Le Corbusier, Alvar and Aino Aalto, Isamu Noguchi, Ronan and Erwan Bouroullec, Lani Adeoye, Faye Toogood, and Lindsey Adelman. Each entry is accompanied by beautiful imagery and a detailed description that offers a rich insight into the product, its history, and its maker, from the renowned Tulip Chair by Eero Saarinen to the much-loved Bird Zero e-scooter.
This handsome book is the perfect reference guide for design enthusiasts, industry professionals, and all those interested in the creative process.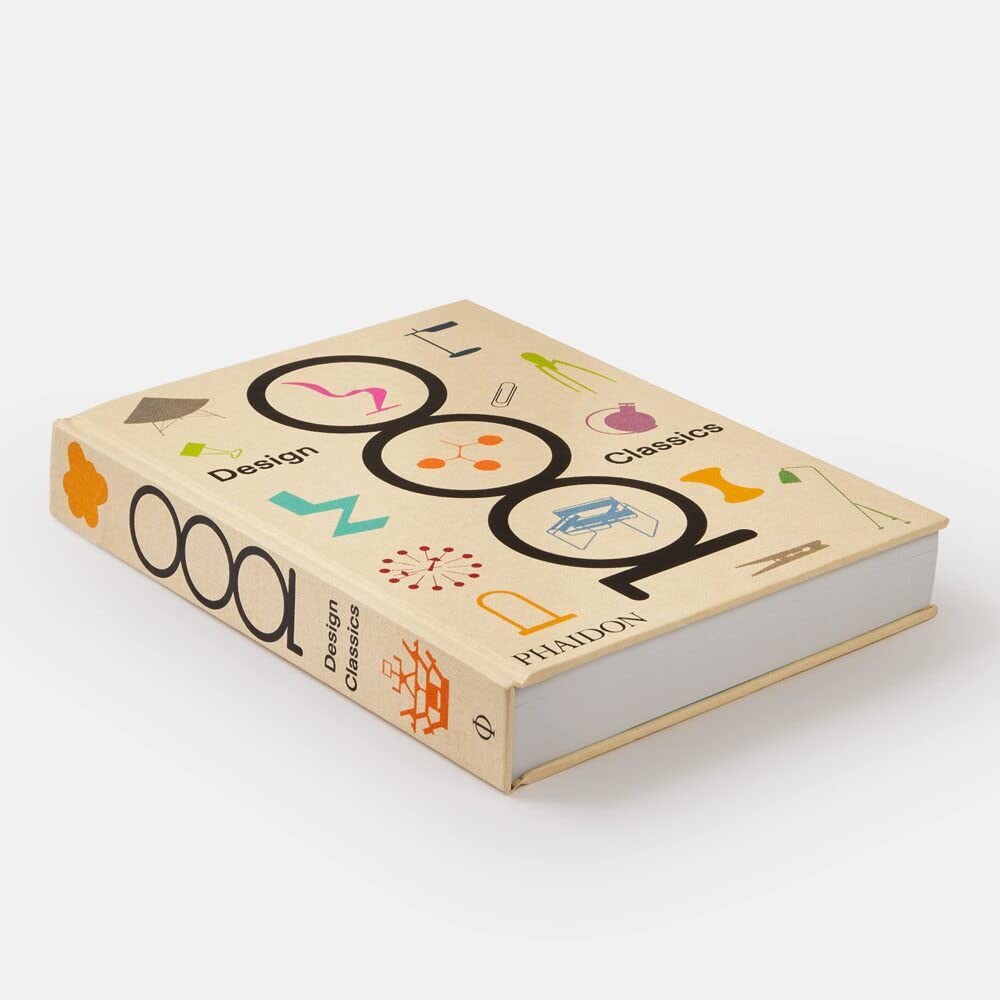 In her new book, Gentrification Is Inevitable and Other Lies, Leslie Kern dissects seven common myths about gentrification, asserting that any study of the urban phenomenon should be examined not only in terms of class but also through the lenses of queer-feminist, anti-racist, and decolonial points of view. The final chapter explores these three frameworks in depth, offering actionable steps toward a more equitable urbanism that centers such concepts as infrastructures of care, Land Back movements, reparations, and environmental justice. Kern writes, "Not only is an intersectional analysis likely to help clarify the outcomes of gentrification, it also offers hope for intervention. It's imperative to ask: What are we not talking about when we talk about gentrification?"
David Gissen is a disabled designer, architectural historian, and professor of architecture and urban history at Parsons School of Design. By placing disability at the heart of the built environment, Gissen provides a radical critique of architecture while conceiving of a new way of experiencing disability. In reviewing the book, author and Metropolis contributor Bess Williamson wrote, "The Architecture of Disability takes a historically rich, theoretically informed route beyond disability access as a functional problem in architecture. David Gissen centers disabled perspectives––including his own––to reveal new theoretical avenues to and poetic journeys through the built world."
With over 175 images spanning 208 pages, author Michael Murphy takes a deep dive into the private archives of the architectural trio often known as the "fathers of Googie." Known for their space age coffee shops that became the epitome of Mid-century Modern design in Southern California, Armet Davis Newlove's architecture captured the excitement and optimism of post-war America. The book contains new photographs, never-before-seen drawings, and essays by Alan Hess, an author of twenty books on Modern architecture including the most authoritative text on the style, Googie: Fifties Coffee Shop Architecture in 1985 and Googie Redux: Ultramodern Roadside Architecture.
A new visual biography of Walter Gropius chronicles the architect's life from his experiences with WWI, marriage to Alma Mahler, the formation of the Bauhaus, and the death of his daughter. Featuring more than 375 illustrations including letters, telegrams, sketches, drawings, photographs, posters, and other ephemera, the book is the first comprehensive illustrated biography of the iconic Modernist.
Architects are adapting existing buildings to create new spaces for a more conscious future. The urban fabric changes more slowly than our spatial needs, accelerated by digital technologies and new lifestyles. The trick for canny architects lies in an ingenious reuse and creative recycling that result in the stunning transformation of existing buildings for new purposes. Building for Change explores this architecture of reuse and adaptation. It presents sofa factories turned coworking hub, viaducts turned community garden, department stores turned cultural center, and other inspiring projects. The book also showcases spaces that are designed to be dismantled and repurposed down the line. This architecture of care is aspirational and ambitious: to make construction more sustainable and buildings fit for the future.
We've all heard the saying that the greenest building is one that has already been built. Ruth Lang, architect, curator, and professor at the Royal College of Art has collaborated with gestalten editors on selecting creative reuse projects that illustrate just that. The book highlights strategies such as waste repurposed as construction materials, modular structures designed to be disassembled, as well as adaptive reuse of iconic 20th-century buildings.
"In The Pliable Plane, curator and historian Penelope Curtis traces the ways sculpture infiltrated architectural thought over the post-war period. Her study identifies the wall as a particular locus of creative thinking – a surface which produces both continuity and separation, and which similarly unites and distinguishes the two disciplines. Surveying a series of walls – carved, cast, applied, imagined, and even conceptual – in such places as bomb shelters, caves, war memorials, and public buildings, Curtis introduces a cast of renowned and lesser-known practitioners who defined the three-dimensional conception of the years 1945 to 1970.
In his new book, Álvaro Sevilla-Buitrago, associate professor of urban planning at the School of Architecture, Universidad Politécnica de Madrid, provides an alternative history of capitalist urban planning through the lens of the commons. In a narrative that spans more than three centuries, Sevilla-Buitrago highlights moments from preindustrial England, New York City, and Chicago between the 1850s and 1900s as well as Weimar-era Berlin and neoliberal Milan that show how capitalist urbanization has "eroded the egalitarian, convivial life-worlds around the commons."
This November, Weiss Publications is producing a facsimile edition of i Press series' 1969 publication, The Ideal Communist City. Organized by American architects Mary Otis Stevens and Thomas McNulty, the press produced five books that addressed the social context of architecture. The Ideal Communist City is an English translation of urban concepts developed by architects and planners from the University of Moscow, which was first published in a Soviet journal of a communist youth organization in 1960, later to be republished in Italy in 1968. The new facsimile edition includes additional texts by architectural historians and editors with a foreword by Mary Otis Stevens.
"'The Intimate City' is a joyful miscellany of people seeing things in the urban landscape, the streets alive with remembrances and ideas even when those streets are relatively empty of people."—Robert Sullivan, New York Times Book Review

From the New York Times architecture critic, his celebrated walking tours of New York City, now expanded, covering four of the five boroughs and some 540 million years of history, accompanied by some of the people who know it best

As New York came to a halt with COVID, Michael Kimmelman composed an email to a group of architects, historians, writers, and friends, inviting them to take a walk. Wherever they liked, he wrote—preferably someplace meaningful to them, someplace that illuminated the city and what they loved about it. At first, the goal was distraction. At a scary moment when everything seemed uncertain, walking around New York served as a reminder of all the ways the city was still a rock, joy, and inspiration. What began with a lighthearted trip to explore Broadway's shuttered theater district and a stroll along Museum Mile when the museums were closed soon took on a much larger meaning and ambition. These intimate, funny, richly detailed conversations between Kimmelman and his companions became anchors for millions of Times readers during the pandemic. The walks unpacked the essence of urban life and its social fabric—the history, plans, laws, feats of structural engineering, architectural highlights, and everyday realities that make up a place Kimmelman calls "humanity's greatest achievement."

Filled with stunning photographs documenting the city during the era of COVID, The Intimate City is the ultimate insider's guide. The book includes new walks through LGBTQ Greenwich Village, through Forest Hills, Queens, and Mott Haven, in the Bronx. All the walks can be walked, or just be read for pleasure, by know-it-all New Yorkers or anyone else. They take readers back to an age when Times Square was still a beaver pond and Yankee Stadium a salt marsh; across the Brooklyn Bridge, for green tea ice cream in Chinatown, for momos and samosas in Jackson Heights, to explore historic Black churches in Harlem and midcentury Mad Men skyscrapers on Park Avenue. A kaleidoscopic portrait of an enduring metropolis, The Intimate City reveals why New York, despite COVID and a long history of other calamities, continues to inspire and to mean so much to those who call it home and to countless others.
---
For enquiries, product placements, sponsorships, and collaborations, connect with us at hello@takumaku.com. We'd love to hear from you!
---
Our humans need coffee too! Your support is highly appreciated, thank you!