As Father's Day approaches, it's the perfect occasion to honour your remarkable dad with a gift that showcases British craftsmanship at its finest. We've meticulously curated a list of ten extraordinary products, all proudly made in Britain. From exquisite timepieces to stylish accessories, these handpicked treasures from Guzz embody the rich heritage and artistry of British design. Let's explore these exceptional gifts that will make this Father's Day truly special
Elevate your dad's style with a British-made skeleton watch. This stunning timepiece features intricate detailing, gold plating, and a luxurious brown strap. It's a masterpiece that merges timeless elegance with British craftsmanship.
For the tech-savvy dad, gift him a British-made Mantidy Herringbone Techroll. This organizer, crafted with precision, showcases the classic herringbone pattern and provides a stylish solution to keep his gadgets organized in racing green elegance.
Unleash a sense of timeless charm with a British-made full skeleton pocket watch. The double hunter case and meticulous craftsmanship pay tribute to traditional horology, creating a piece that's truly exceptional.
Indulge your dad's senses with a British-made Molton Brown Woody Gift Set. This collection of shower gel and body lotion, crafted with care, offers a luxurious bathing experience with captivating woody fragrances.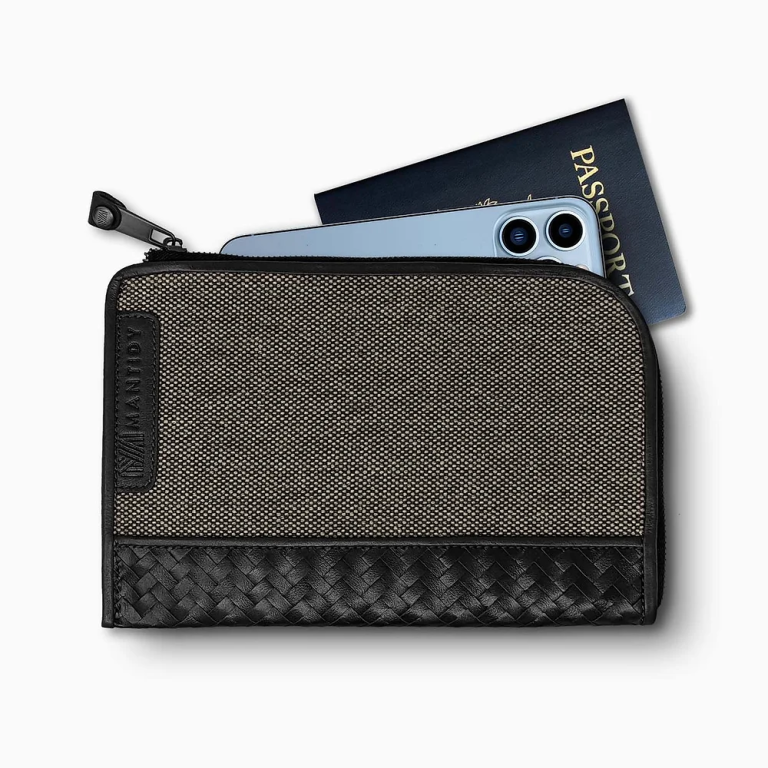 Ensure your dad travels in style with a British-made Mantidy Herringbone Travel Wallet. Its navy blue hue and herringbone pattern exude elegance, while its functional design keeps travel essentials organized with a touch of British sophistication.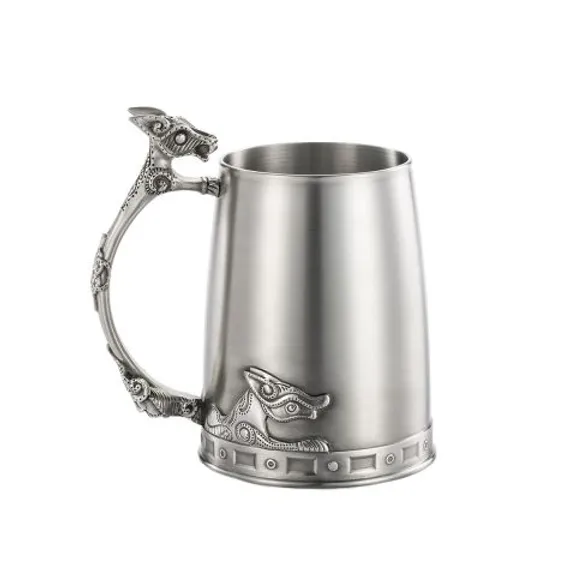 Raise a toast to your dad's greatness with a British-made Pewter Celtic Wolf Tankard. Crafted with high-quality pewter, this tankard features intricate Celtic-inspired designs, symbolizing strength and loyalty—a unique and cherished gift for the discerning dad.
For the dad who appreciates British watchmaking and adventure, gift him a British-made GMT timepiece from The Camden Watch Company. Its Greenwich-inspired design and multiple time zones will keep him stylishly punctual wherever he roams.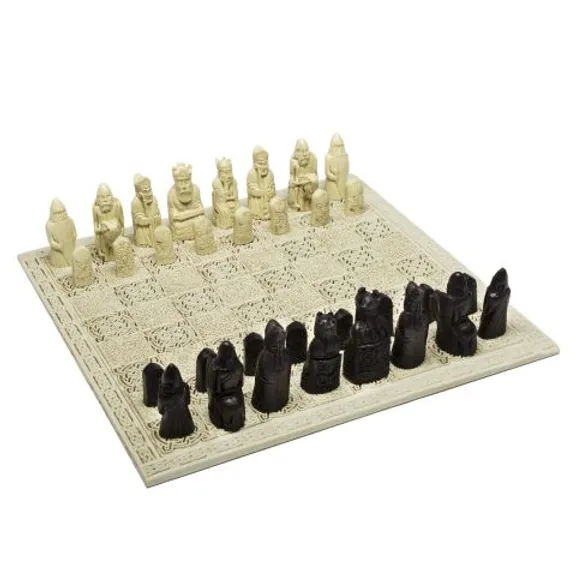 Unleash your dad's inner strategist with a British-made Lewis Chessmen Chess Set. Meticulously crafted, this set pays homage to the historic Lewis Chessmen collection. It offers not only intellectual stimulation but also a piece of British heritage to cherish.
Give your dad a timeless work of art with a British-made 50-Year Brass Calendar. With rotating dials for day, month, and year, this perpetual calendar symbolizes everlasting love and appreciation—a gift that will be cherished for decades.
For the adventure-loving and eco-conscious dad, a British-made Recycled Sailcloth Duffle Bag is the perfect choice. Crafted from upcycled sailcloth, this durable and spacious bag combines practicality, nautical charm, and sustainability.
This Father's Day, celebrate your dad's remarkable presence with exceptional British-made gifts that reflect the heritage of craftsmanship and design. The ten handpicked treasures mentioned above from Guzz embody the essence of British excellence. From timeless timepieces to stylish accessories, these gifts offer a touch of luxury and artistry that will make your dad feel truly special. Explore the collection, support British craftsmanship, and make this Father's Day an unforgettable celebration of your dad's unique style and the enduring bond you share.
---
For enquiries, product placements, sponsorships, and collaborations, connect with us at hello@takumaku.com. We'd love to hear from you!
---
Our humans need coffee too! Your support is highly appreciated, thank you!