Selena Gomez has come a long way from her modest childhood home in Texas. With an impressive 18-year career already under her belt as a successful actress, singer-songwriter, and most recently the focus of a new documentary on Apple TV+ entitled Selena Gomez: My Mind & Me it's no surprise that the young star has built up an impressive property portfolio over the years. Let's retrace Selena's road to fame and step inside the spectacular houses she's picked up along the way…
Selena Gomez opens up about her struggles with mental health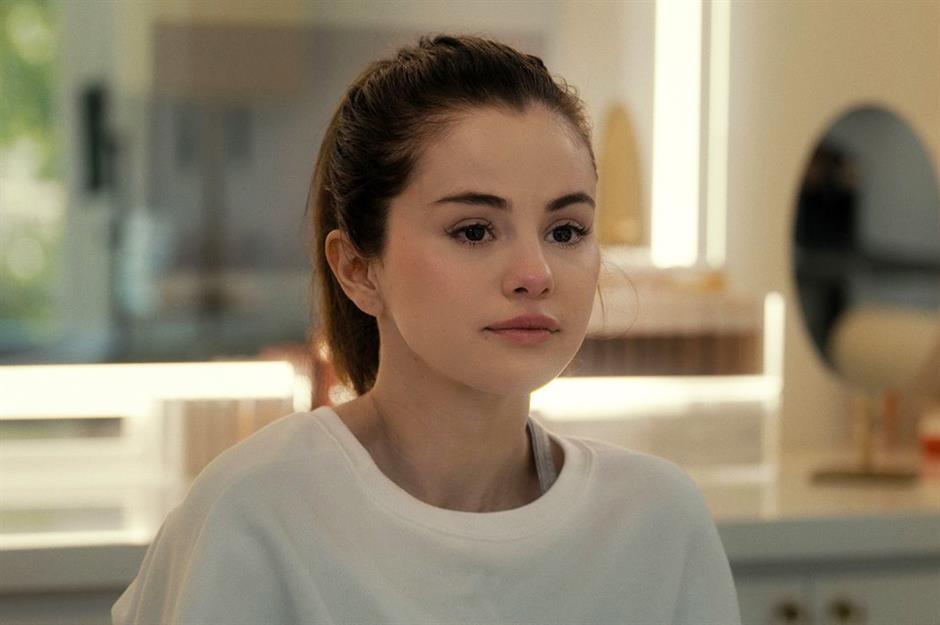 Selena Gomez: My Mind & Me / Apple TV+
Released in November 2022, the documentary charts the highs and crushing lows of Selena Gomez's life over a six-year period opening with her rehearsing for her 2016 tour, before panic attacks caused her to cut the preparations short. Diagnosed with bipolar disorder, Lupus – which led to a kidney transplant in 2017 – depression and anxiety, her road to recovery has seen her become an advocate for mental health, founding the Rare Impact Fund in 2020 to help reduce stigma and improve access to mental health services.
Selena Gomez's LA retreat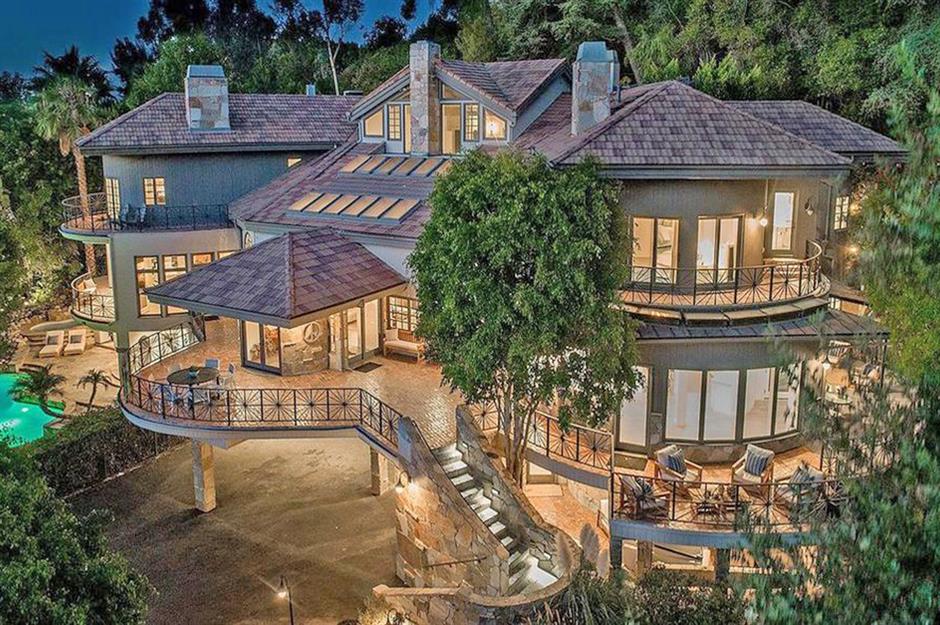 Realtor
Also in April 2020, Gomez invested in a beautiful house full of wellness features for $4.9 million (£4.3m), which was custom-built by the late singer-songwriter, Tom Petty. Located in the exclusive neighbourhood of Encino, in Los Angeles' San Fernando Valley, the mega-mansion sits on almost an acre of land at the end of a secluded cul-de-sac; the perfect private retreat for the pop star. Along with her charity and campaigning work, during this time Gomez executive produced and starred in the Emmy-nominated comedy series, Only Murders in the Building.
Inside Selena's Encino retreat
Zillow
The huge home has nearly 11,500 square feet of interior space and features a spectacular double-height living room with a grand floor-to-ceiling stone fireplace and a sweeping spiral staircase. Skylights flood the airy space with light, while sleek wood floors run throughout the refined living areas.
Full of wellbeing features
Zillow
The luxury home comes with not one, but two master suites, each benefitting from a private balcony. Elsewhere there are four additional guest bedrooms, 10 bathrooms, and a zen yoga studio, plus a massage room and a gym for the ultimate wellness experience.
Complete with a recording studio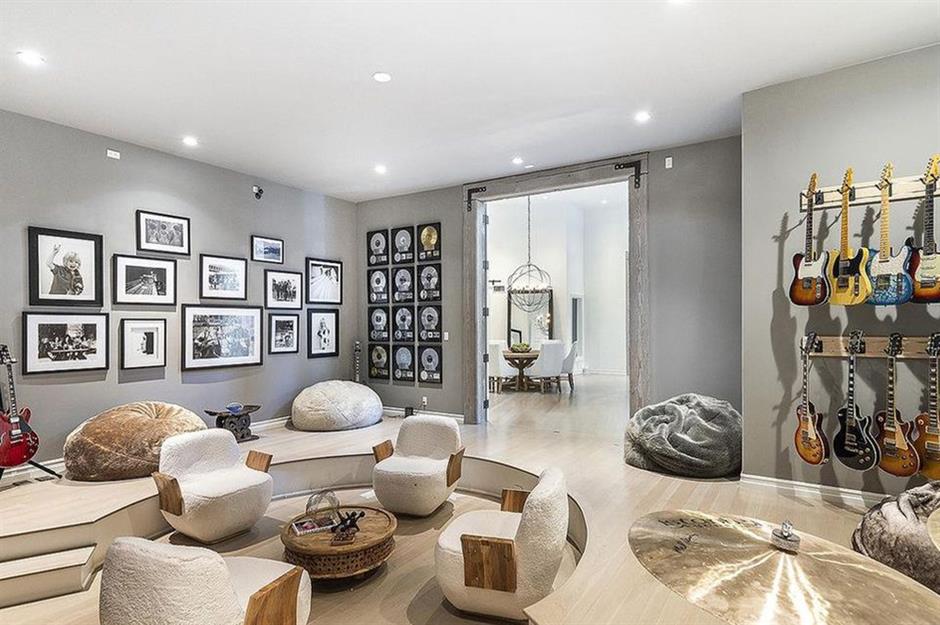 Realtor
The perfect place for the singer-songwriter to pen new hits without leaving the house, the walls of the media room are adorned with guitars and records, while the sunken sitting space offers a relaxing spot to work on new ideas. Made for a pop star, the impressive home also offers a vocal booth, so Selena can record new songs whenever inspiration strikes.
Selena Gomez's new house in Encino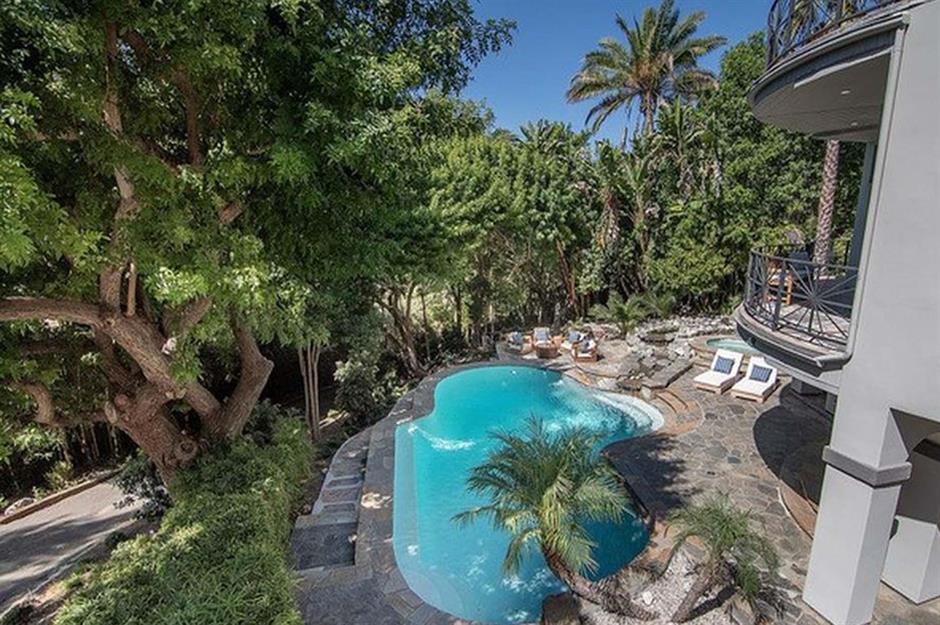 Zillow
Outside, the outdoor kitchen and covered loggia offer ample space for alfresco entertaining, while expansive shaded stone terraces provide plenty of quiet corners for reflection on her eventful life. Her most recent venture is her Apple TV+ documentary My Mind & Me, which gives us an insight into the singer's tumultuous personal life, amid her health struggles with Lupus, anxiety and depression. It hasn't been an easy ride!
Superstar besties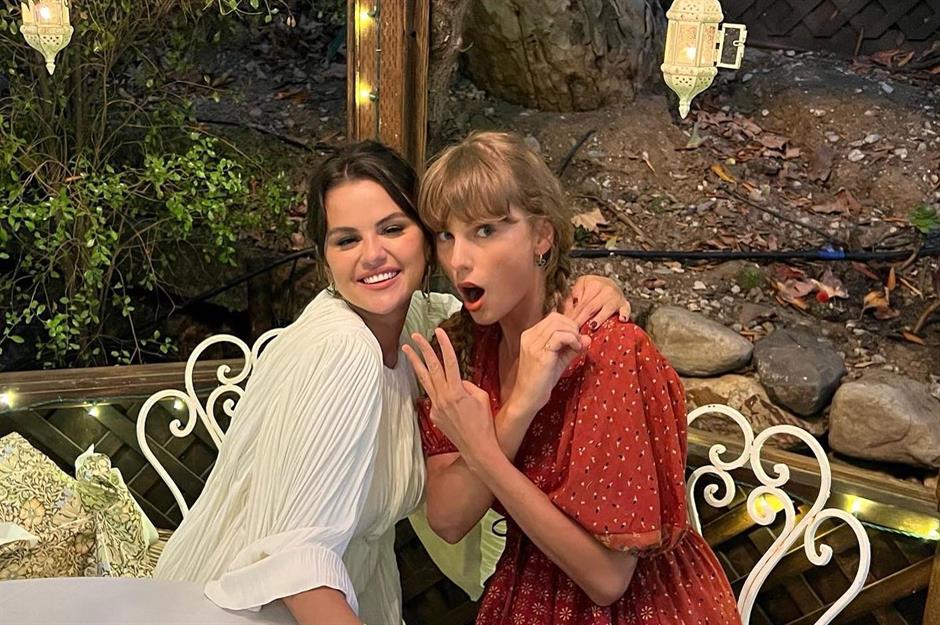 @selenagomez / Instagram
She still found time to celebrate her 30th birthday with best friend Taylor Swift back in July however. The mega-star pals have been buddies since they dated the Jonas brothers in 2008 and have often talked about their close bond every step of the way. From a modest house in Texas to a multimillion-dollar estate in Los Angeles, we can't wait to see what Selena Gomez snaps up next!
Selena's journey up the property ladder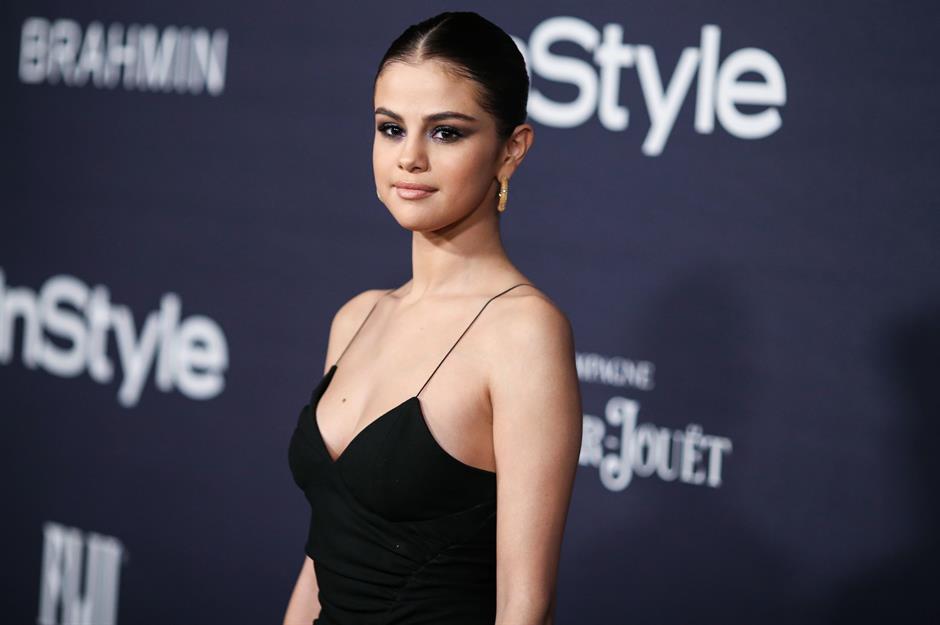 Image Press Agency / SIPA USA / PA Images
Having spent time living in Calabasas, Studio City and of course, her home state of Texas, Selena Gomez has accumulated an incredible roster of jaw-dropping real estate over the years. Today, she lives in a sprawling 11,500-square-foot estate in the stylish Los Angeles neighbourhood of Encino. But she wasn't born into such a palatial property…
Selena Gomez's childhood
@selenagomez / Instagram
A world away from the glitz and glamour that surrounds her today, Selena Marie Gomez was born on 22 July 1992. Born and raised in Texas, she grew up in the small city of Grand Prairie in Dallas County. For the majority of her childhood, the star lived with her mother, after her parents divorced when she was just five years old.
Where is Selena Gomez from?
Zillow
Selena and her mother, Mandy, lived in this quaint, three-bedroom, two-bathroom home until Selena was 13. A short 20-minute drive from the bustling heart of Dallas, the celebrity childhood home is now estimated to be worth $174,200 (£152.2k).
Where did Selena Gomez grow up?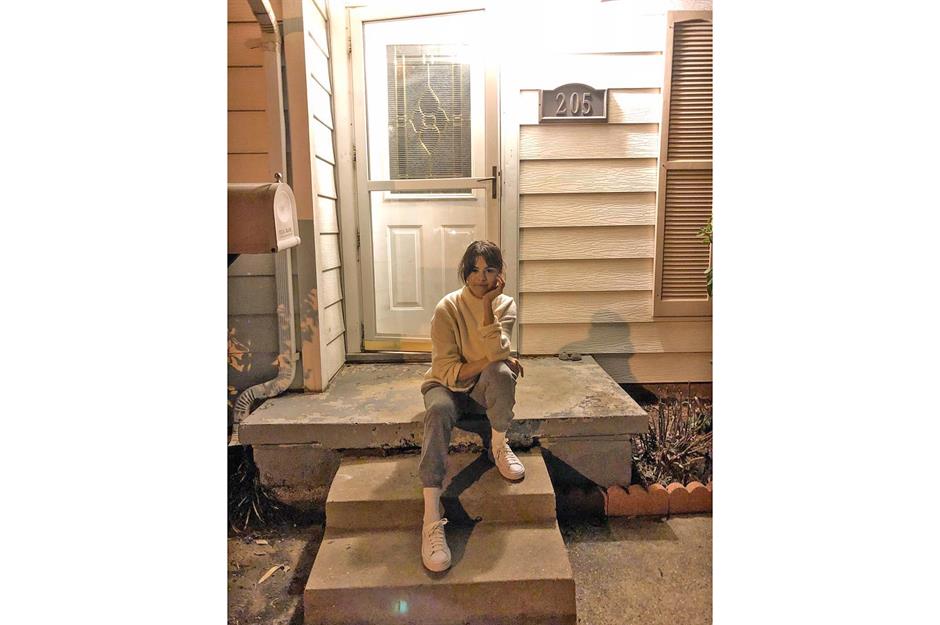 @selenagomez / Instagram
In the past, Selena has been candid about the financial hardships the family faced when she was growing up, however, it's clear that she still has a lot of affection for her formative home. The star even made a nostalgic trip back to Grand Prairie to see her old childhood digs in 2018, documented here on her Instagram. In the Apple TV+ documentary she shares: "Every time I've gone home, I always go back to the places I remember. It's because I don't want to lose that part of me."
Selena Gomez's acting debut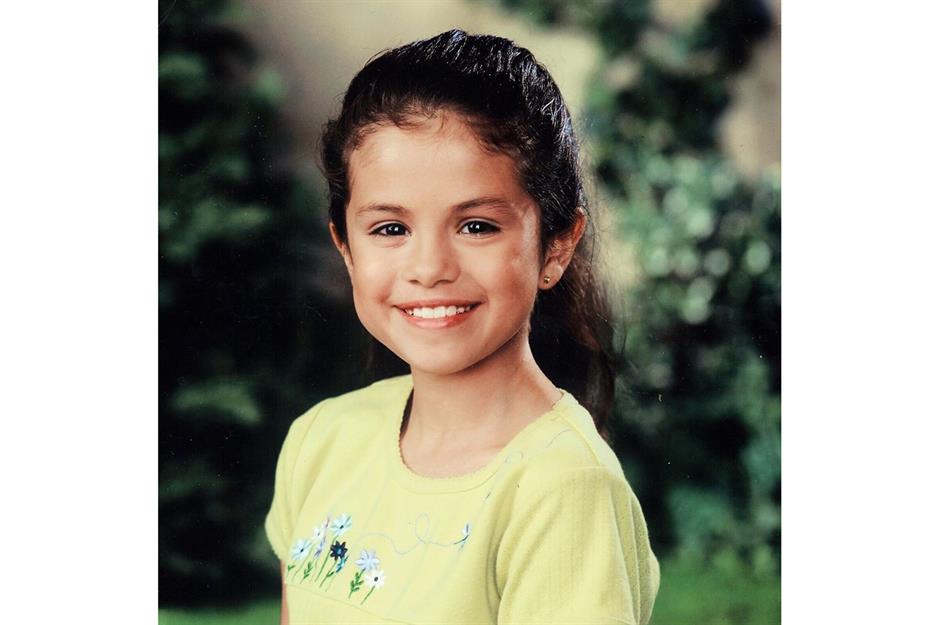 @selenagomez / Instagram
Supported by her mother, with whom she remains incredibly close, Selena began auditioning for acting roles from an early age. She landed her on-screen debut in the television series Barney & Friends when she was just 10 years old, alongside fellow child star, Demi Lovato.
Moving to Los Angeles
Disney Channel
While other small roles followed, Selena's big break came in 2007 when she was cast as Alex Russo in the hit Disney Channel series Wizards of Waverly Place. Aged 15, the young actress upped sticks to the bright lights of Los Angeles with her mother, Mandy.
Selena Gomez's music career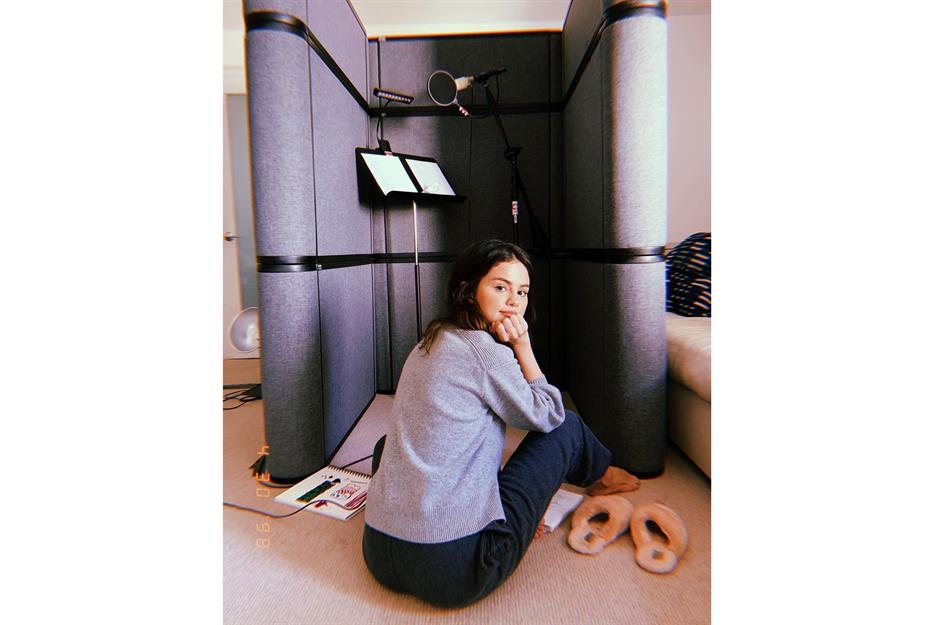 @selenagomez / Instagram
In 2009, while still pursuing her acting career, Selena decided to dip her toes into the world of music and became the frontwoman of pop-rock band Selena Gomez & The Scene, wracking up six platinum-selling singles. In 2013, she decided to go solo and released her hit album Stars Dance. Since then she's released two more albums, Revival and Rare, with all three debuting in the top 10 of the Billboard 200 chart.
Selena Gomez's Tarzana starter home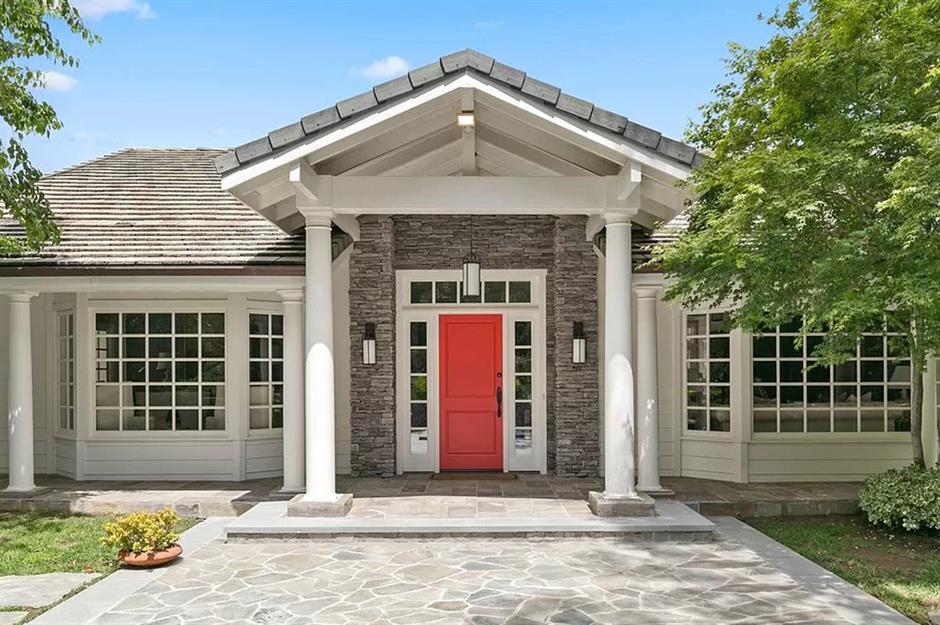 Zillow
In July 2011, around the time of her 19th birthday, Selena snapped up her first-ever home in the Tarzana area of California's San Fernando Valley. The star coughed up just under $2.2 million (£1.9m) for the house not long after she went public with then-boyfriend Justin Bieber at the Vanity Fair Oscars Party. After purchasing the property, she set about upgrading it with a sleek neutral colour scheme and luxury fixtures.
Selena Gomez's Tarzana starter home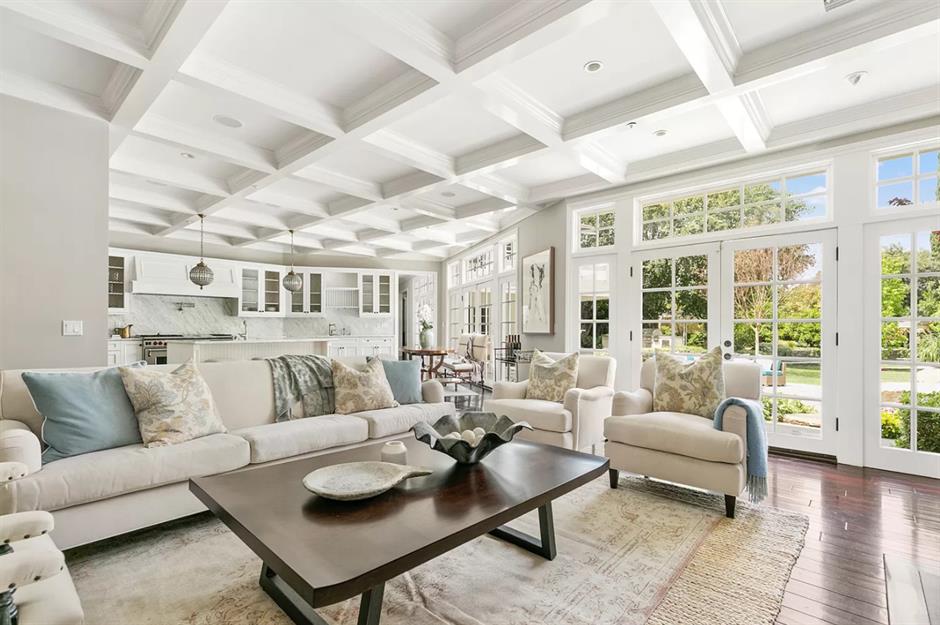 Zillow
Sitting on just under an acre of land, the luxurious gated home is nestled behind a row of trees, which would have provided plenty of privacy for the young star. Boasting five fireplaces, five bedrooms, and eight bathrooms, the stylish house features a bright, open-plan living space with sweeping views out across the picturesque garden.
Selena Gomez's Tarzana starter home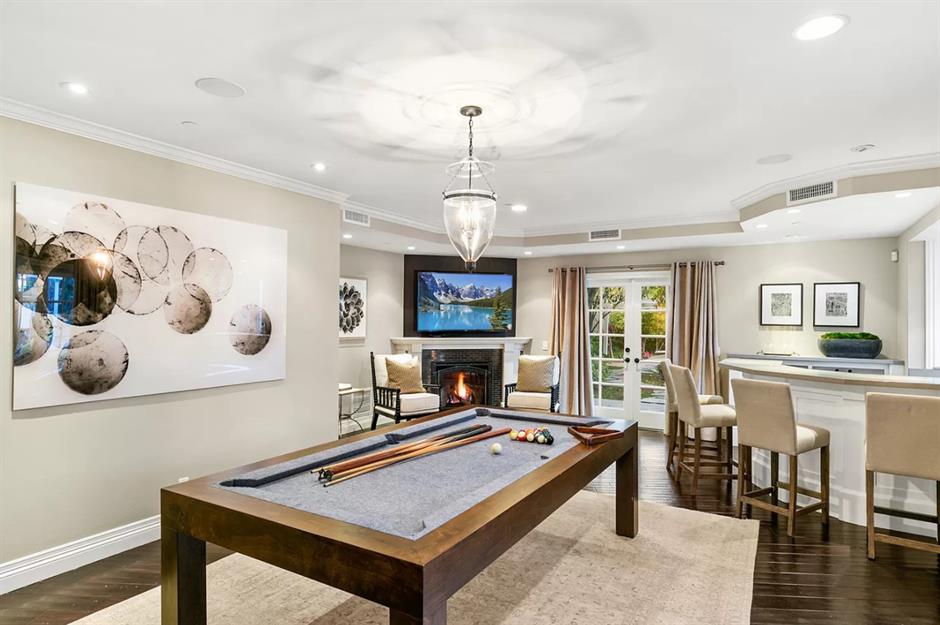 Zillow
The perfect home to kick-start the teenage actress's property portfolio, the dwelling also has a media room, complete with a wet bar, pool table, and a built-in TV. Decked out with dark wooden floors, sleek modern fixtures, and French doors, it would have been the ideal spot for Selena to relax and hang out with friends.
Selena Gomez's Tarzana starter home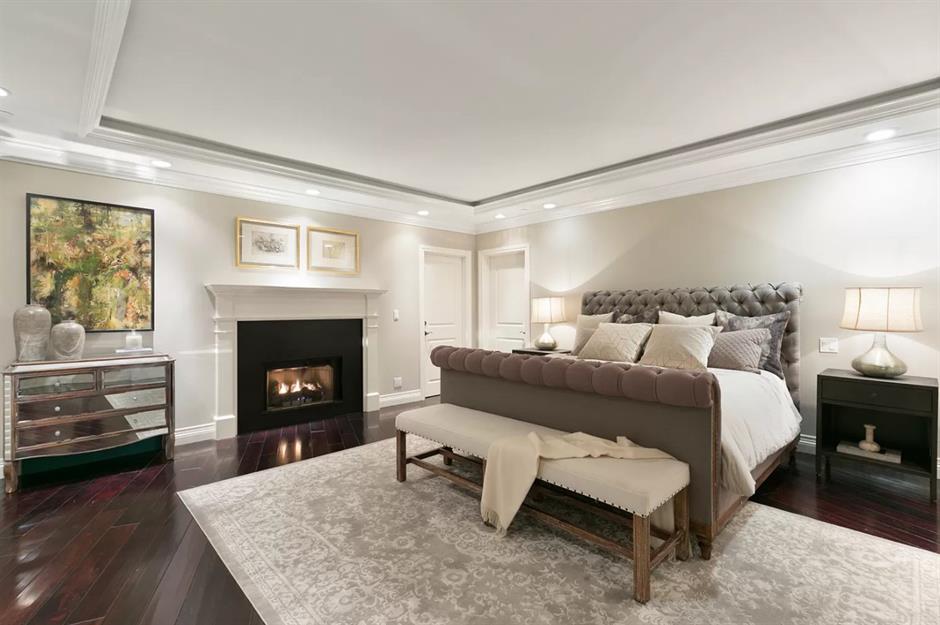 Zillow
The master suite comes with its own ensuite bathroom and a cosy fireplace, while visitors would've been hosted in the private one-bedroom guesthouse, which boasts its very own entrance, a gourmet kitchen, and two luxurious bathrooms.
Selena Gomez's Tarzana starter home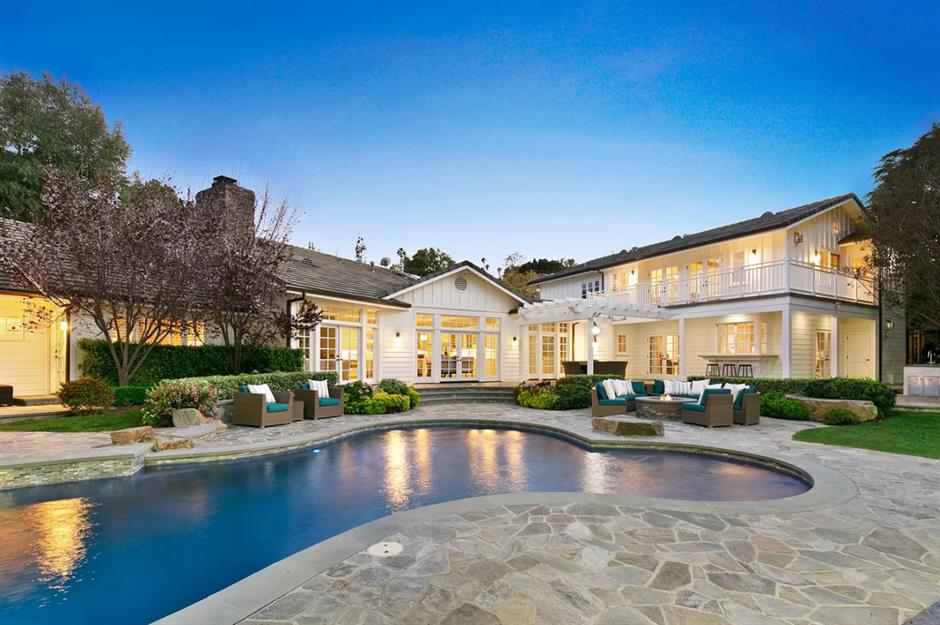 Zillow
Outside, the lavishly landscaped grounds offer a full basketball court, a vast swimming pool, a yoga pavilion, a built-in barbecue, and a cabana bar. In 2014, Selena put the property on the market for just under $3.5 million (£3m), eventually selling it on to fellow pop star, Iggy Azalea.
Selena Gomez's Calabasas mansion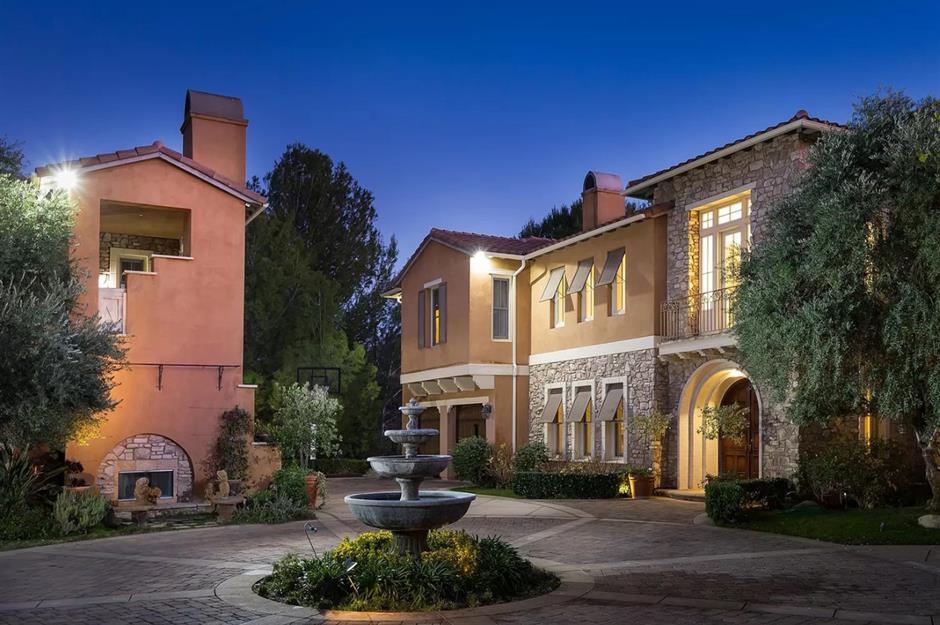 Zillow
Just before selling her first property, Selena snapped up this estate in March 2014, nestled in a gated community in star-studded Calabasas, a neighbourhood already home to the Kardashian family. Shortly before her public breakup with Justin Bieber, the star paid $3.7 million (£3.2m) for the lavish home.
Selena Gomez's Calabasas mansion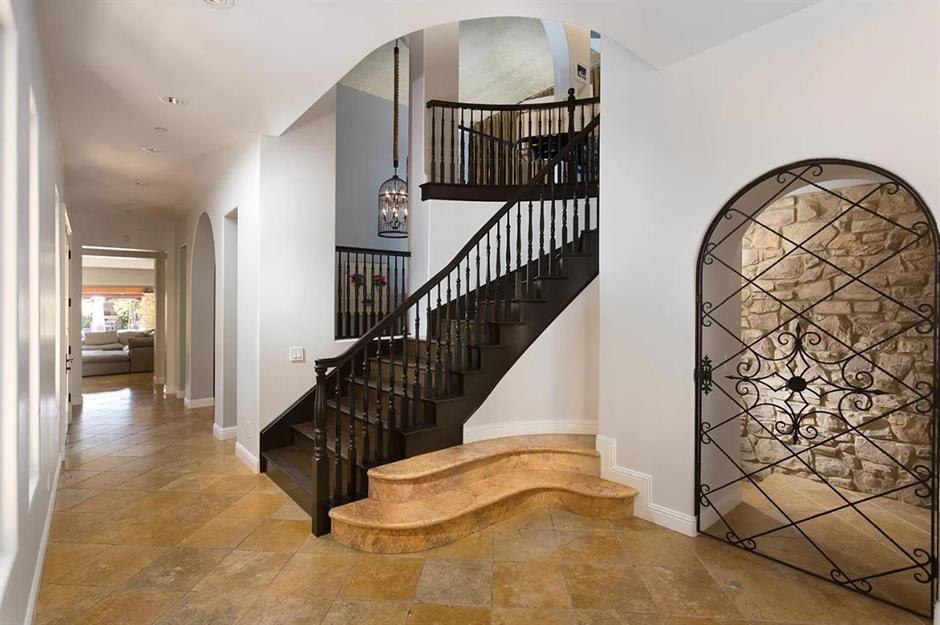 Zillow
The 7,800-square-foot property was a step up from the star's starter home, with the magnificent mansion boasting no end of spectacular entertaining spaces. Just inside the grand entrance is a stone-walled wine cave where the singer would've no doubt stored her favourite tipples, while a double-height living room is situated further down the hallway.
Selena Gomez's Calabasas mansion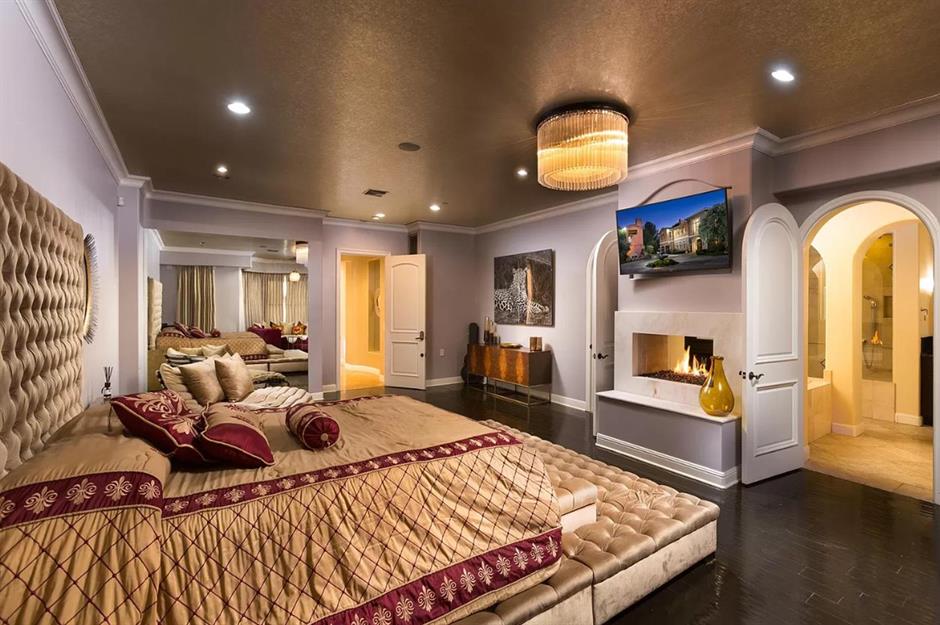 Zillow
Featuring five bedrooms and six bathrooms, the home has a stunning master suite of grand proportions. With a comfortable seating area and a huge celebrity-worthy walk-in wardrobe, the opulent space also includes an ensuite bathroom with a spa-style bath and a steam shower.
Selena Gomez's Calabasas mansion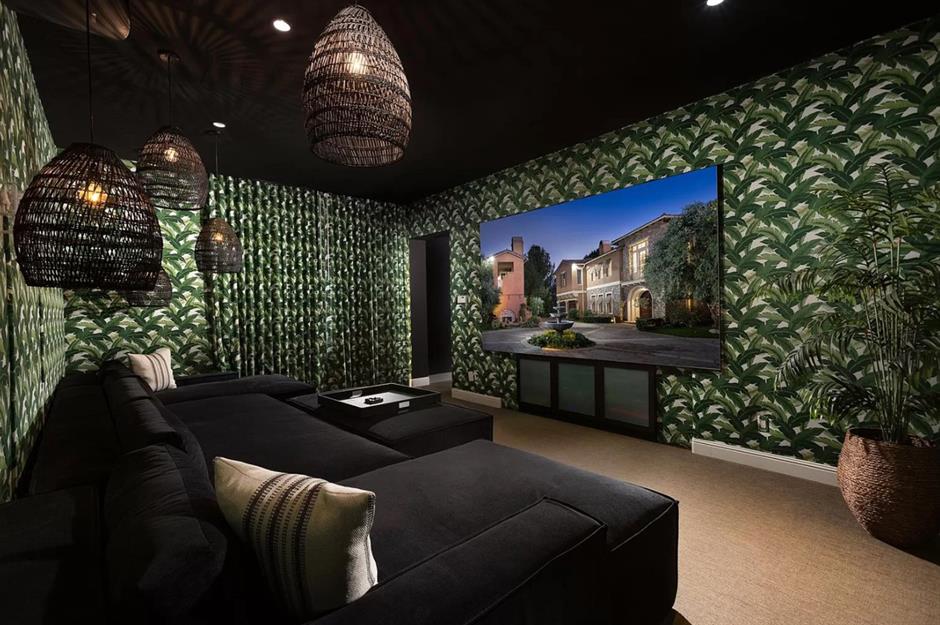 Zillow
Packed with top-of-the-range amenities, the home has a cosy home theatre that's ideal for movie marathons, while no expense has been spared on security. The property is surrounded by a nine-foot-high detection fence and is monitored by security cameras. It's no wonder the star took extra precautions as not long after she moved in, a trespasser, who was later charged with felony stalking, broke into the compound.
Selena Gomez's Calabasas mansion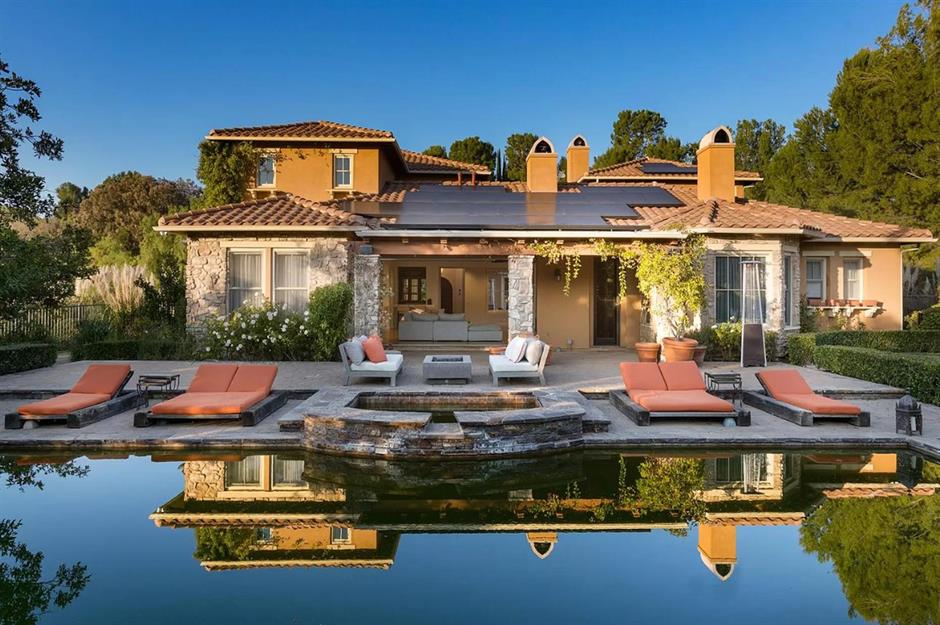 Zillow
Extending over three acres, the estate unsurprisingly features an amazing back garden, complete with a sunken patio, dining cabana, and brick pizza oven for whipping up alfresco meals. However, it wasn't enough to persuade Selena to stay as she put the home on the market in 2015 for $4.5 million (£3.9m), eventually selling to rapper French Montana for $3.3 million in May 2016 (£2.9m) after a hefty price drop.
Selena Gomez's Texas house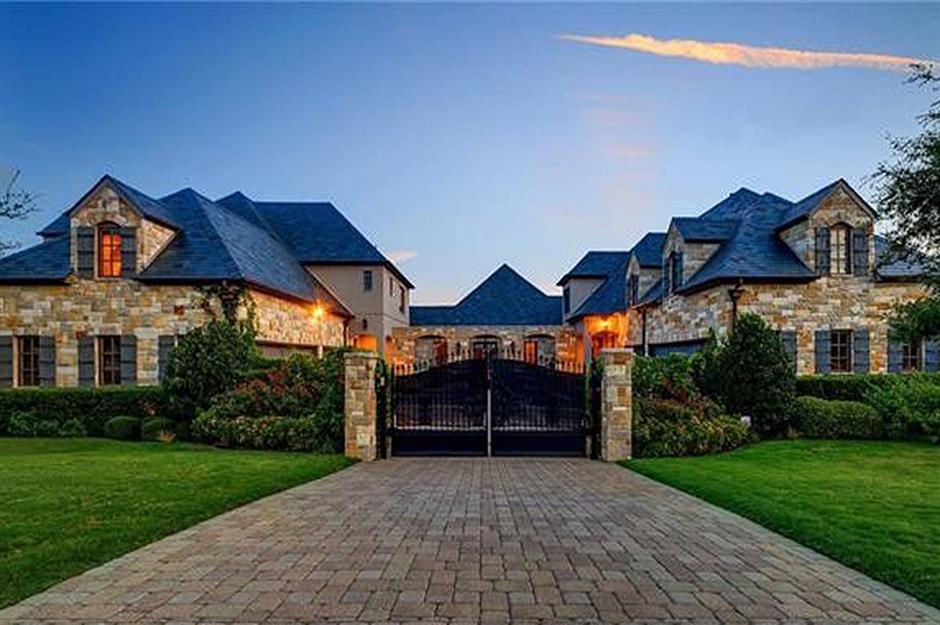 Realtor
In December 2015, the star decided to go back to her Texan roots and splash out on this impressive mansion in Fort Worth, not far from her childhood home in Grand Prairie. Sitting on one-and-a-half acres of private land, the home is located in the exclusive community of Montserrat and was built in 2005. Bought by the star around the time she revealed she'd been diagnosed with the autoimmune disease, lupus, it's not clear how much she spent on her new home.
Selena Gomez's Texas house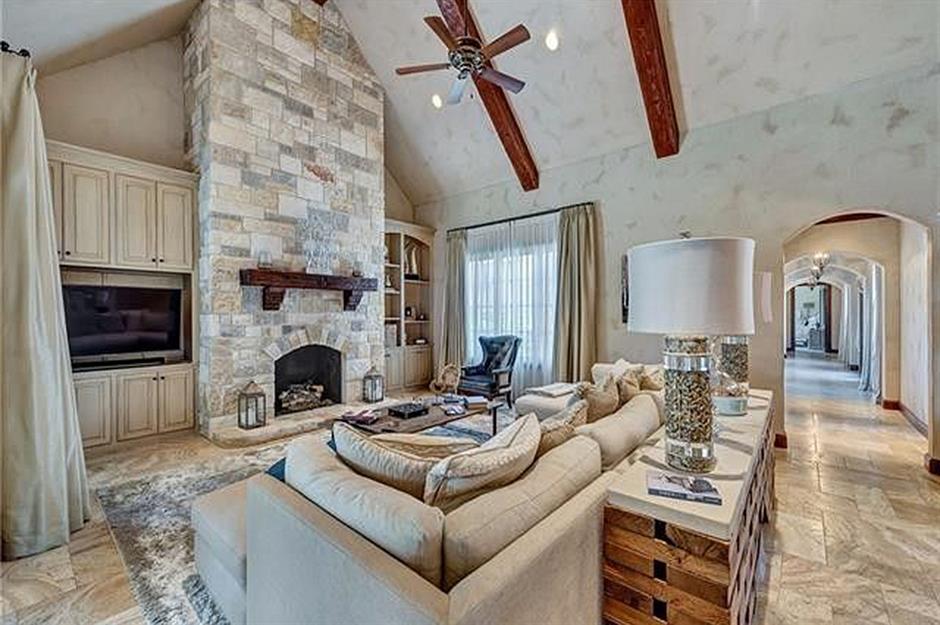 Realtor
The 10,000-square-foot home offers a wide range of luxe amenities. From a designated games room decked out with a wet bar and beer taps to a craft room and home theatre, it must've been a restful retreat for the singer. The living spaces are just as lavish, too, with floor-to-ceiling stone fireplaces and airy vaulted ceilings.
Selena Gomez's Texas house
Realtor
The star, who is known for her love of cooking and even has her own show, Selena + Chef, which premiered in August 2020, would have been at home in the top-of-the-range kitchen. Rustic wooden cabinets sit alongside a huge island and elegant stone floors. Open-plan with the main living room, it's the ultimate entertaining space.
Selena Gomez's Texas house
Realtor
Offering five bedrooms and six bathrooms, the plush property has plenty of space to accommodate family and A-list guests. The master suite is the perfect place to kick back and relax thanks to its separate sitting area and ensuite bathroom, complete with a luxurious bath and huge vanity.
Selena Gomez's Texas house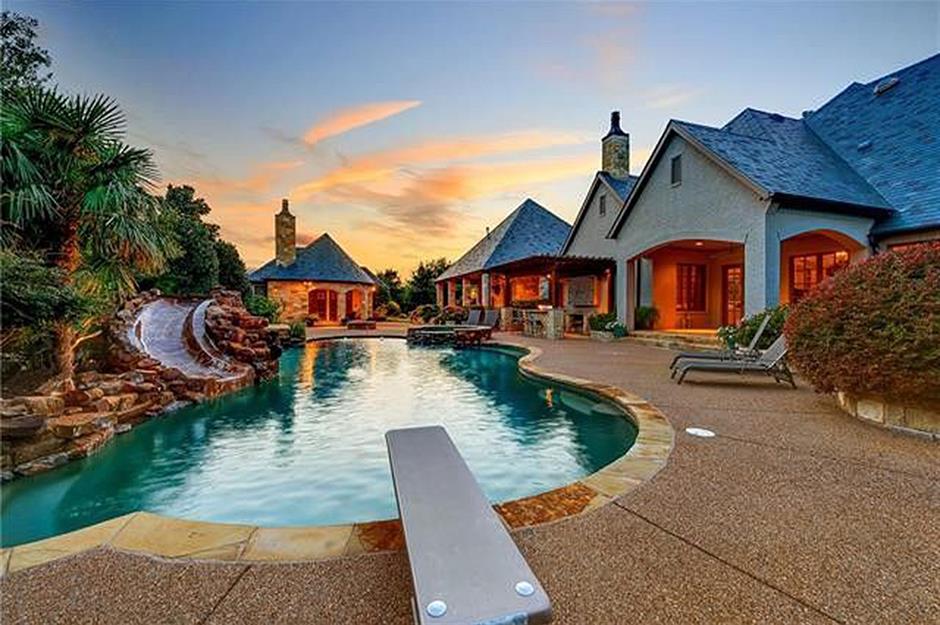 Realtor
Outside, the home is just as impressive, with the extensive grounds featuring a putting green, sports court, cabana, outdoor kitchen, swimming pool, and a waterslide. However, Selena decided to part ways with the pad, listing it for $3.5 million (£3m) in 2016 and eventually selling for $2.7 million (£2.4m) in October 2018.
Kidney transplant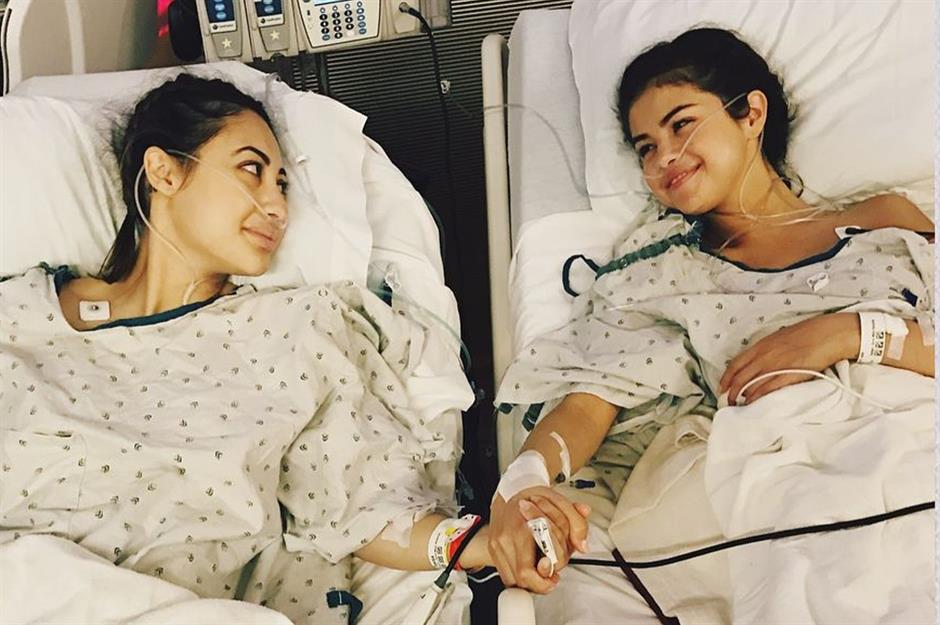 @selenagomez / Instagram
Life wasn't all plain sailing for the star. In 2017 she underwent a kidney transplant following organ damage caused by her battle with lupus. Her close friend actress Francia Raisa donated her kidney to the singer but the pals appear to have fallen out following a recent interview where Selena said Taylor Swift was her only friend in the industry. Gomez later addressed the slight on TikTok, commenting: "Sorry, I didn't mention every person I know."
Selena Gomez's Studio City house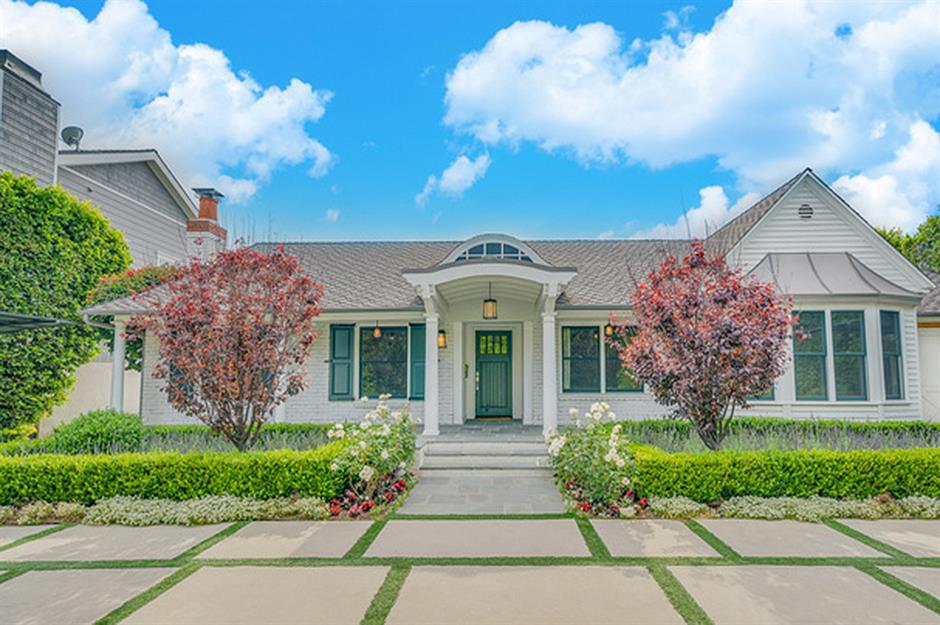 Compass
The star was forced to lie low over the summer in 2017 and fortunately had acquired the perfect property for her recuperation. The star picked up this picture-perfect home in the celebrity property hotspot of Studio City for $2.2 million (£1.9m) in May 2017, shortly after making her new relationship with The Weeknd official when the pair attended the Met Gala together. Sadly, the couple were to separate just a few months later in October 2017.
Selena Gomez's Studio City house
Trulia
The colourful, calming home must have seemed the perfect place to recover following her life-saving surgery. The four-bedroom, three-and-a-half-bathroom dwelling was built in 1951 and was fully remodelled by the star. Looking through the house, you can see Selena's penchant for bright life-affirming pieces, like this bold neon sign and the oversized green velvet sofa.
Selena Gomez's Studio City house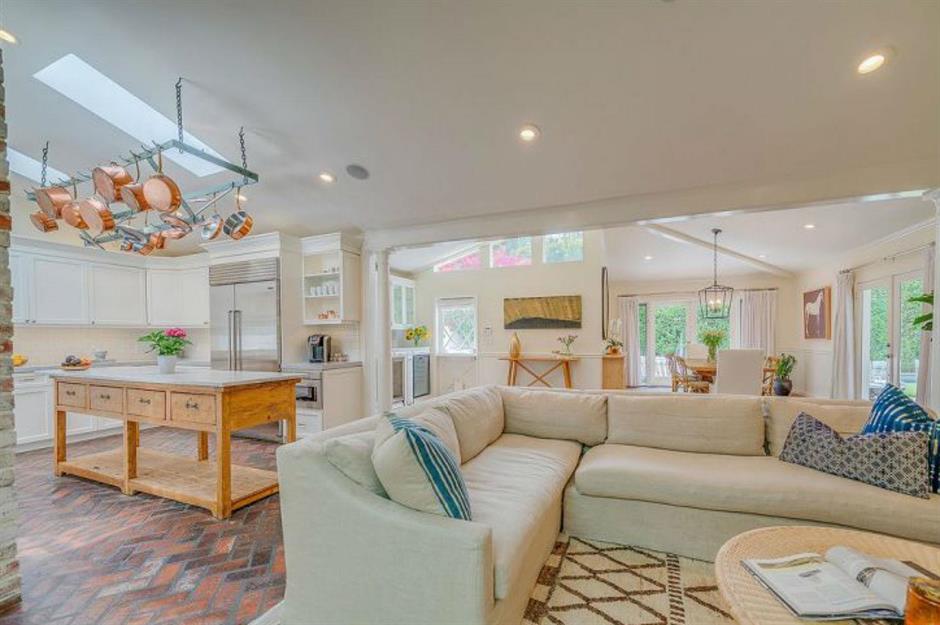 Trulia
Towards the rear of the property, a large open-plan room houses the gourmet kitchen, as well as a cosy sitting area and dining space. The star's distinctive boho style is evident throughout, from the suspended pan rack to the rustic herringbone floor tiles.
Selena Gomez's Studio City house
Compass
The home's pièce de résistance, the tranquil master suite, would have been the perfect place for Selena to recharge with its sweeping bay window and snug seating area. The relaxing space is completed by a walk-in wardrobe and a marble-clad ensuite bathroom.
Selena Gomez's Studio City house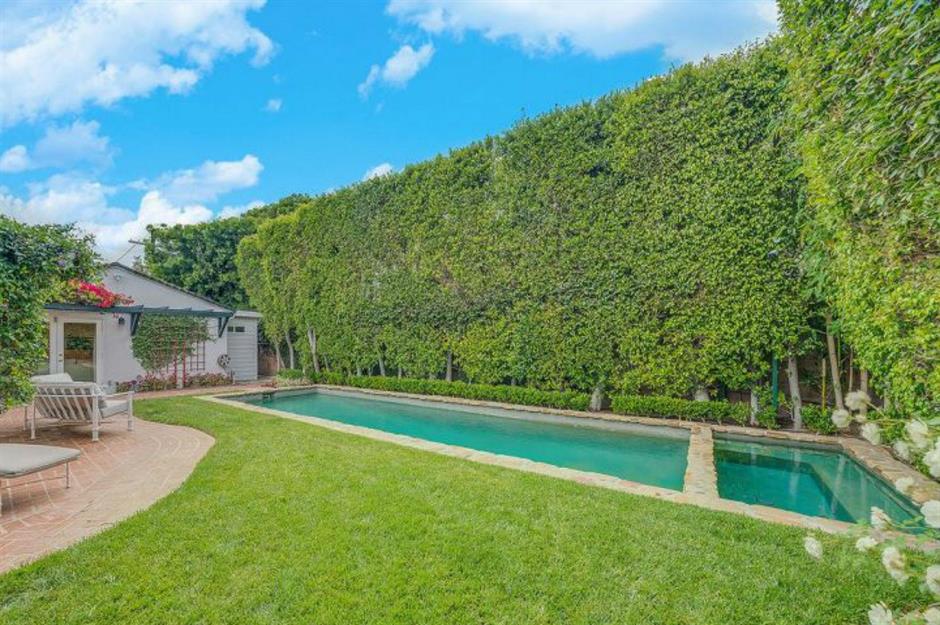 Trulia
As well as all this, the home has a mirrored home gym, an office, and a guesthouse. Outside, the lush backyard features a stone-edged swimming pool and spa, plus a built-in barbecue. The home was listed in June 2018 for $2.8 million (£2.4m) and was reduced to $2.4 million (£2.1m), before selling for just over $2.3 million (£2m) in September 2020.
---
For enquiries, product placements, sponsorships, and collaborations, connect with us at hello@takumaku.com. We'd love to hear from you!
---
Our humans need coffee too! Your support is highly appreciated, thank you!