The young firm's instagram-ready A-frames and minimalist interiors belie serious sustainability credentials.
The photogenic Nordic-influenced aesthetic of architects Francis Labrecque and Nicolas Lapierre has taken over Instagram feeds and Pinterest boards since they founded their firm, Atelier L'Abri, less than a decade ago, but the Montreal studio's work is more than mood-board minimalism. Projects like Quebec's third Passive House and a complex of A-frame micro-cabins demonstrate that style can be a powerful tool for ecological change. By making sustainable design look beautiful and effortless, the designers believe they can persuade homeowners and developers to pursue greener projects.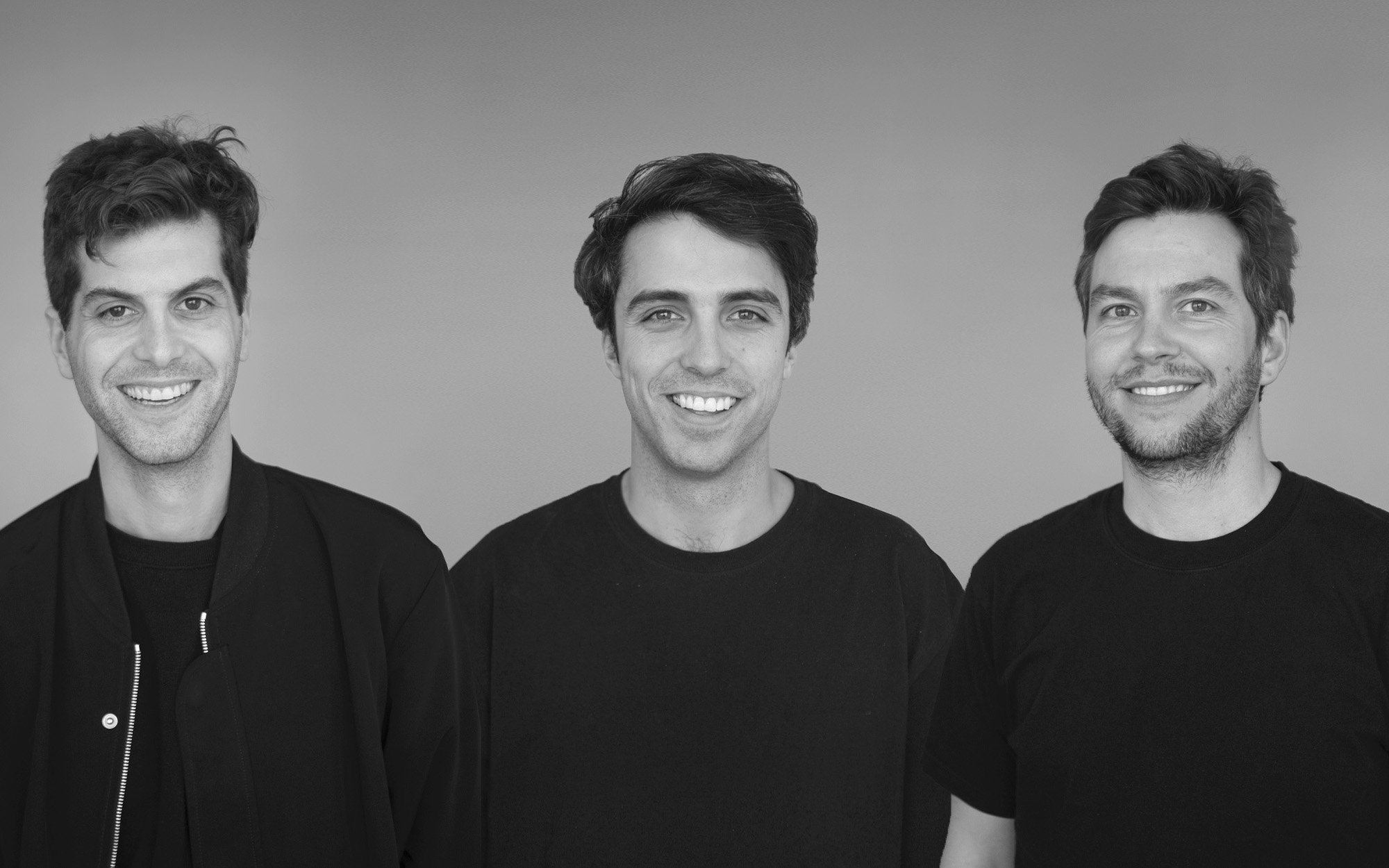 High Performance, Done Simply
Labrecque and Lapierre completed their master's degrees in architecture at the Université de Montréal in 2013. During their studies, they founded , Atelier L'Abri with a fellow student, Francis Pelletier, who now leads a spin-off construction company. Along the way, Labrecque interned with Berlin's Ester Bruzkus Architekten, and Lapierre worked in Bjarke Ingels Group's New York office. 
L'Abri's work resists grand gestures, opting instead for performance over the long haul. "Simplicity to start off with and then quality at the end, rather than over-the-top complexity and then cheap results," says Lapierre, explaining the practice's mantra.
Looking at a project's carbon footprint as a whole means not only specifying high-performance mechanical systems but assessing the embodied carbon footprint of materials. For L'Abri, that means avoiding concrete and plastics where possible and favoring regional materials like local timber and granite from quarries in Quebec and Vermont.
"It's not easy," Labrecque adds. "You have to ask, 'Where are the materials from? What are they made of? What's the life cycle?' But if you do that analysis well, then you can be confident that your house is a good answer to current problems."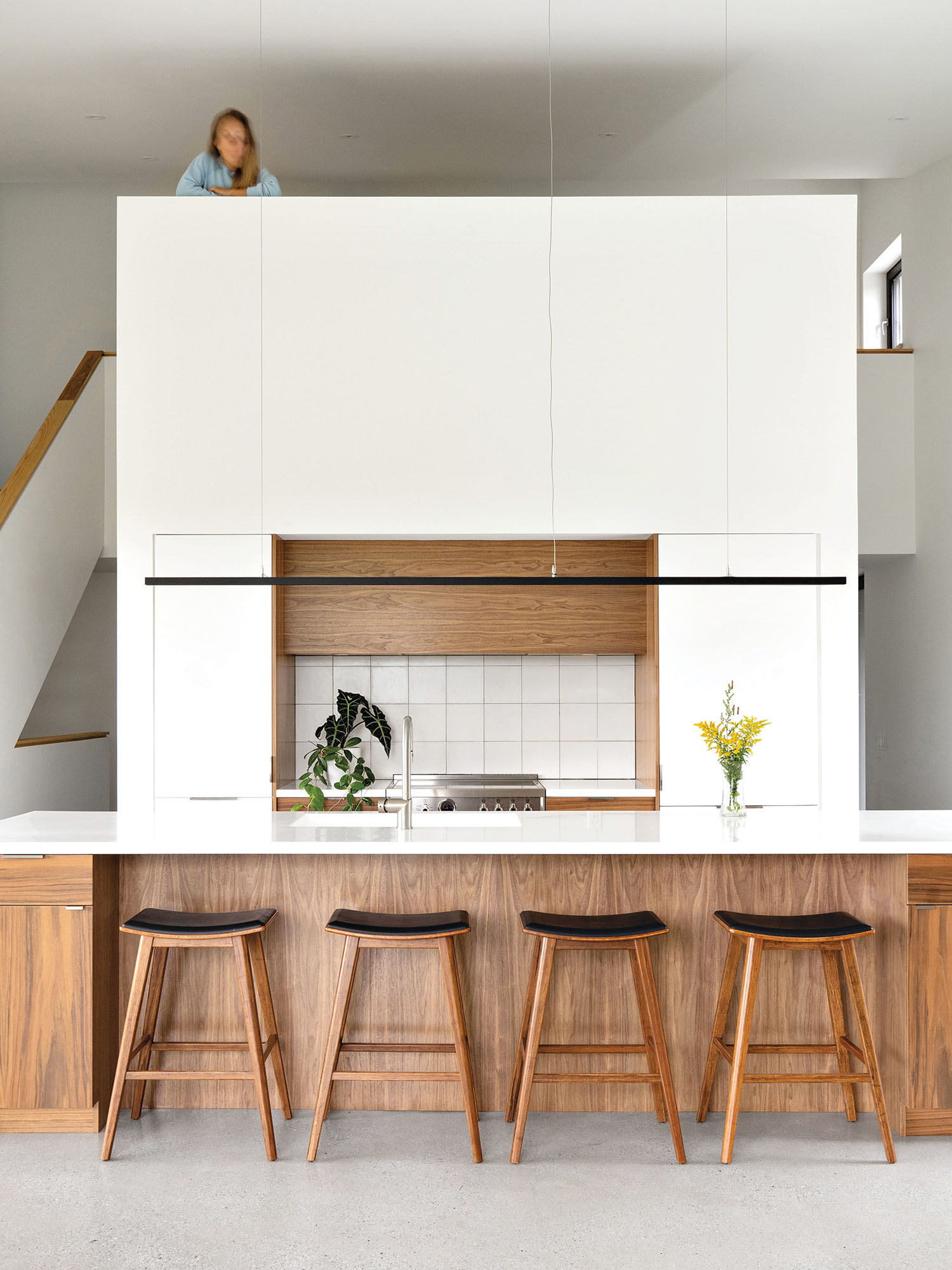 Making Passive House Possible
Completed in June 2020, L'Abri's Saltbox Passive House in Bromont, Quebec, was the studio's breakout sustainable construction project. Named after a colonial building style popularized in New England, the 3,100-square-foot, single-family principal residence for four outside Montreal earned a Phius certification, making it only the third passive building ever completed in the province.
Sustainability hawks prize passive buildings for their super-insulated envelopes, airtight construction, high-performance glazing, elimination of thermal bridges, and ventilation with heat recovery—all of which dramatically reduce buildings' energy costs and operational carbon footprints. 
"Saltbox was definitely a turning point for the office. It's very hard to achieve the Passive House standard in Quebec because we're so far north," Lapierre explains. "But the certification got people talking about high-performance buildings. Also, it demonstrated that sustainability and good looks can coexist."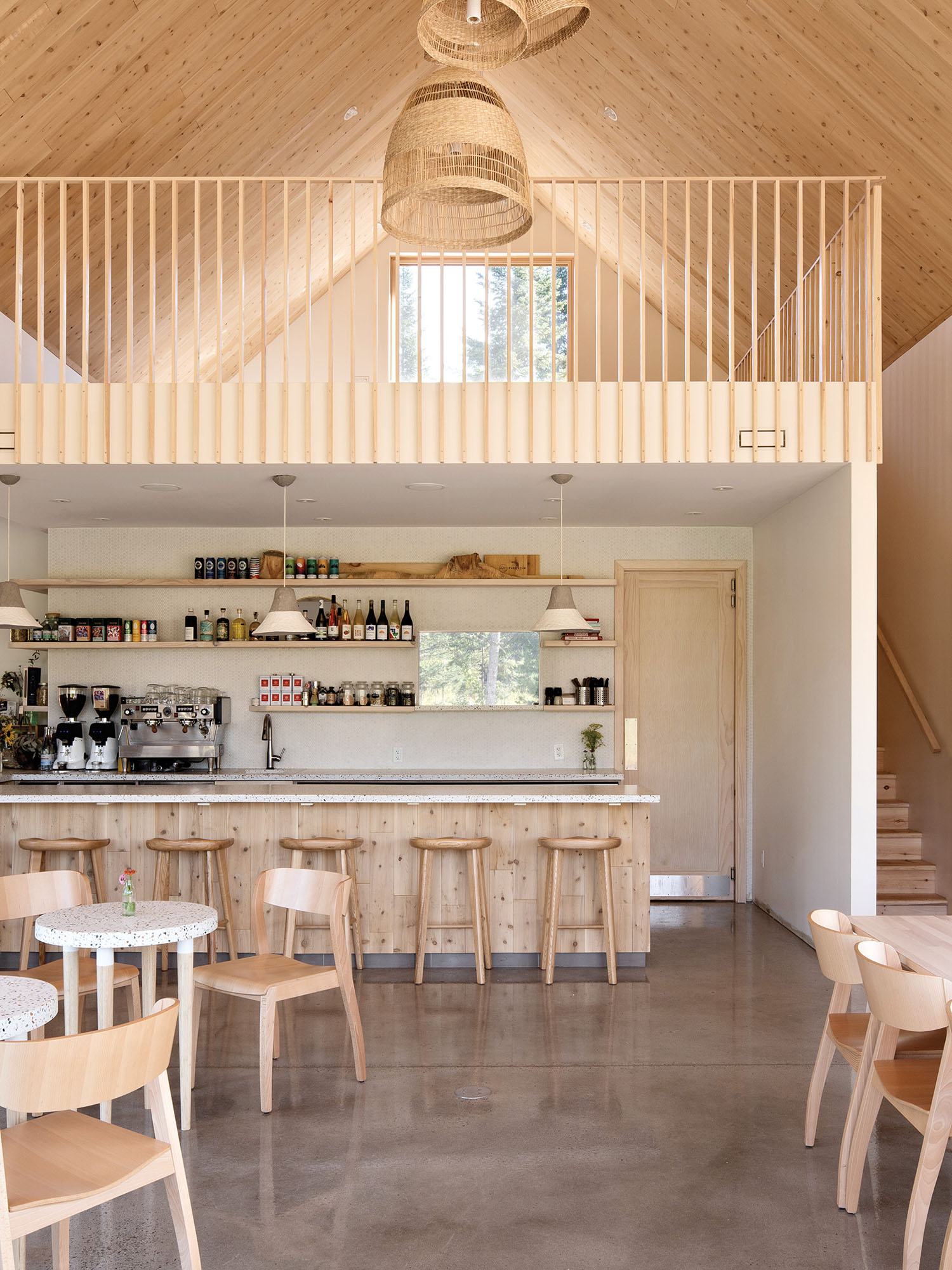 Picture-Perfect A-Frames at Farouche Tremblant
In July last year, the duo completed a cluster of dreamy A-frame glamping structures at Farouche Tremblant, a 100-acre organic farm in the Laurentians. This commission helped Labrecque and Lapierre pivot toward larger, multi-unit residential projects.
Carving out a niche for holistic mixed-use development, they're currently working on master plans for three small neighborhood-scale projects in towns and villages across Quebec. One, Cohabitat Nidazo in Frelighsburg, is a residential development that may feature as many as 45 homes clustered around a communal garden. Instead of a traditional developer, L'Abri is working for a nonprofit formed by the town's residents to purchase the land and build an ecologically minded community.
They'll take the lessons learned from Saltbox and apply them to their new projects. "If we can get to 60 percent of the way towards a Passive House and repeat that 30 times, maybe that's the best way to have the biggest impact," says Labrecque.
Even as their ambitions grow, the pair's designs are likely to stay rooted in the local vernacular, says Lapierre.
"More often than not, when we look at what's the most sustainable solution, we come back to the tried-and-true details that were already there. As it turns out, there are very good reasons why these things were built a certain way in the first place." 
Lapierre pauses and shrugs: "You know, maybe pitched roofs just make sense in our climate." 
Source: Metropolis
---
For enquiries, product placements, sponsorships, and collaborations, connect with us at hello@takumaku.com. We'd love to hear from you!
---
Our humans need coffee too! Your support is highly appreciated, thank you!