As a renter, the last thing you want is to be stuck signing a lease in a building that's infested with bed bugs or roaches — or owned by a landlord or manager that won't make repairs. This is especially true in New York City, where the median rental price hovered around $4,250 per month in March 2023, according to the Corcoran Group.
Fighting a landlord to take care of basic maintenance is not only annoying, but also costly. If you're pleading your case in court, you're probably also footing the bill for those fixes in the meantime.
While landlords require prospective tenants to jump through hoops — requesting a massive amount of documents to qualify for acceptance — how does a prospective tenant vet a landlord before they sign the lease?
You could stop every single person entering and exiting apartment buildings about their experience living there, which is what the CEO and cofounder of Openigloo, Allia Mohamed, once did. But thanks to Openigloo, now there's an easier way to sort out nightmare landlords from the good ones. 
"One of my first apartments in New York had its issues," Mohamed says. "The heat broke every winter, the landlord was neglectful, and they rarely responded to maintenance requests," she continues. "When I was looking for my next apartment, I wanted to do more research on the building and landlord but didn't find the resources I was looking for."
She remembers standing outside buildings and waiting for people to walk in and out so she could ask them questions about their experience living in the building. She'd pepper them with inquiries like the follwing: How is the management? Are you happy here? Is there anything you wish you knew before moving in?
Her apartment-hunting experience was the lightbulb moment for Mohamed. She decided to crowdsource tenant feedback as a way to help renters do background checks on landlords and building background checks before they forked over thousands of dollars in rent. The idea inspired the Openigloo website and mobile app, which levels the playing field for apartment hunting and brought transparency to renters. It operates in New York City and a handful of other major U.S. cities such as Atlanta, Chicago, and Miami.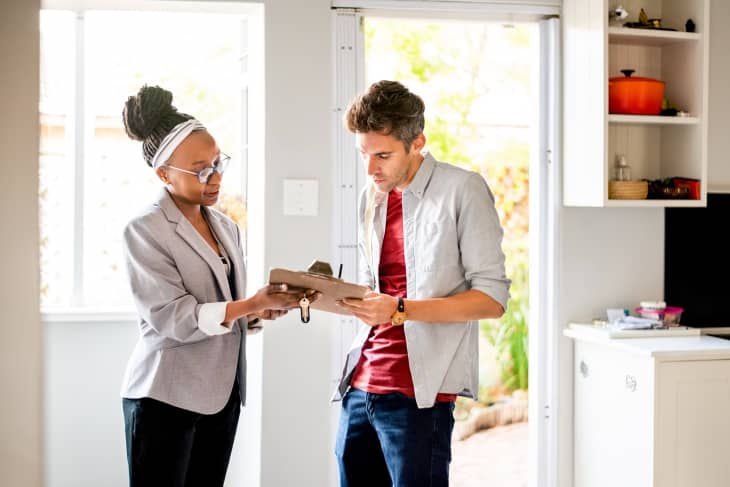 What Is Openigloo?
Openigloo is a digital platform where renters can read and share reviews anonymously, browse apartment listings, apply for apartments, and access resources such as rent calculators and real estate market updates. They can also discover city data about bedbug reports, open violations, and a landlord or building's litigation history. A reviewer on the app explains how it helped them escape problem buildings: "I'm currently apartment hunting, and your app has helped me dodge places with bedbugs, mice, and lead paint violations," they wrote. "Cannot thank you enough."
On Openigloo, renters can anonymously share and read responses to specific prompts. Unlike other rental review sites, it isn't a place to rant about a building. The company prides itself on "creating a community of renters that [share] helpful and constructive feedback [about] their rental experiences," Mohamed says.
Renters can post and read answers to the following questions:
What are the pros and cons of the building?
How do you rate cleanliness, noise levels, pest control, and owner responsiveness?
Did you get your security deposit back?
Once prospective tenants find an apartment that meets their needs, they can apply, sign, and pay for their chosen apartment with a few clicks right from the platform.
"For too long, there has been a clear imbalance of power in the rental market. Landlords ask renters for credit checks, employment letters, tax returns, pay stubs, references, and more before considering them for an apartment," Mohamed says. "But rarely are renters able to get any information in return on the building and landlord before making a decision," she says. "Our mission is to bring transparency to renters and help them connect with great buildings."
Source: Apartment Therapy
---
For enquiries, product placements, sponsorships, and collaborations, connect with us at hello@takumaku.com. We'd love to hear from you!
---
Our humans need coffee too! Your support is highly appreciated, thank you!